Moda Center | Portland, Oregon
You've seen their viral videos – now get ready to see them live. That's right – far more than just a YouTube phenomenon, 2Cellos have made a name for themselves in the contemporary/classical world, reinventing the instrument and everyone's ideas about it. They're bringing their unique high-energy live show to the Moda Center on Wednesday 6th February 2019 – it's going to be phenomenal!! Don't miss out – get your tickets today!!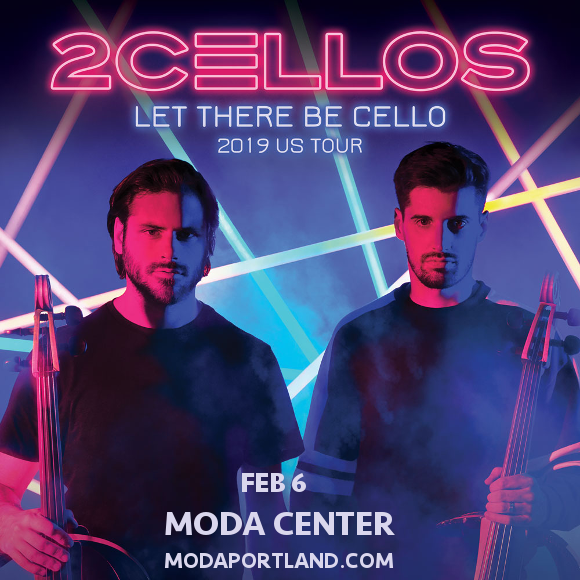 Formed of classically trained Luka Šulić and Stjepan Hauser, the duo followed in the footsteps of bands such as Apocalyptica with their metal-influenced renditions of pop and rock songs, in addition to their reinventions of classical pieces. After huge viral success, the band now look forward to releasing their new album "Let There Be Cello".
"We've always said we want to break down pre-conceptions about the cello and the boundaries around musical genres," the duo explained in an interview about the new record "This album demonstrates that. We take inspiration from all sources, from pop smashes to timeless classical music, from classic rock through to our enduring love of film music. This album has the lot – including some 2CELLOS' originals. There are no rules, just let there be cello!"
We can hardly wait – can you?? If not, then don't delay – hurry up and grab those tickets!!