Moda Center | Portland, Oregon
Calling all 'bebeciatas' and 'papi chulos', now is your time to book your tickets to experience Puerto Rican rapper Anuel AA live on stage. He is touring this year, presenting his 'Las Leyendas Nunca Mueren Anuel' World Tour, and will be wowing fans with his latest material from his most recent album release and older, hit tracks. The date to save is Tuesday the 20th of September and the place to be is the Moda Center. You can make sure you are by booking your tickets, so, do it now and avoid missing out. It will be an unforgettable, swagger-ful evening.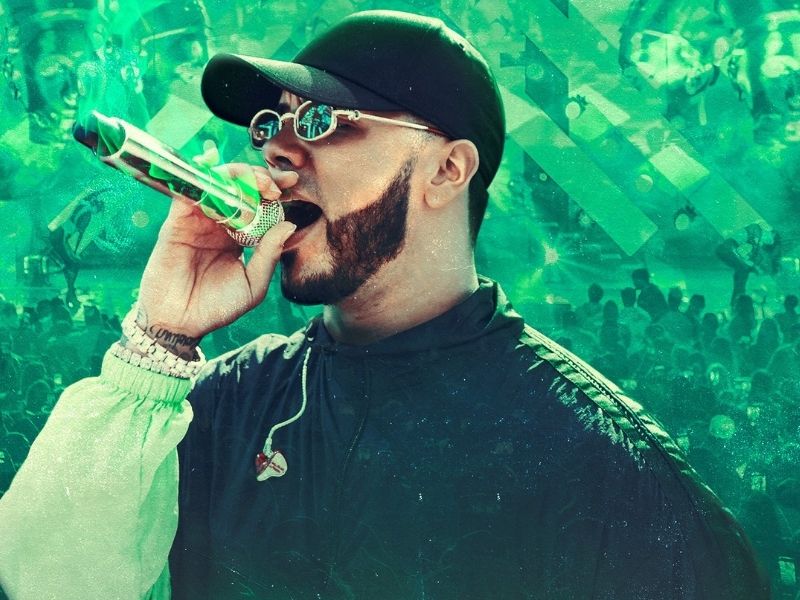 Anuel AA will be taking the world by storm this year and will be touring round America in the summer for his 2022 tour. Titled after his third album release, 'Las Leyendas Nunca Mueren Anuel', Anuel AA will be bringing his newer material live to the stage, with tracks, such as 'Leyenda', showcasing his effortless rapping and swagger. Some of his older material, such as 'China' (a collaboration with other rap stars, Daddy Yankee, Karol G, Ozuna and J Balvin) and 'Me Gusta' (released with the iconic Shakira) have been huge hits, spreading the vibes of reggaeton and Trap music to a wider audience. AA is a controversial figure in the music industry, having served prison time and having public disagreements with other rappers, yet he has also created music that has influenced the Latin music scene, bringing to life the Trap Music genre, as well as his use of the word 'bebeciata' ('Baby Girl') in his songs and on his social media accounts, creating an association with reggaeton music and spreading a term of endearment that has become widely known. So, before time runs out, make sure you are a part of Anuel AA's 'Las Leyendas Nunca Mueren Anuel' 2022 World Tour.