Moda Center | Portland, Oregon
It's time to get excited, Ariana fans! That's right, the Moda Center is proud to Ariana Grande herself, on tour with her fourth full-length studio album "Sweetener"! She's bringing her massive stage show to Portland on Tuesday 30th April 2019. If you've ever seen a video of Ariana Grande performing live, you'll know to expect a show that will blow you away! This is an unmissable event for any fan – tickets expected to sell like hot cakes, so grab 'em while you can!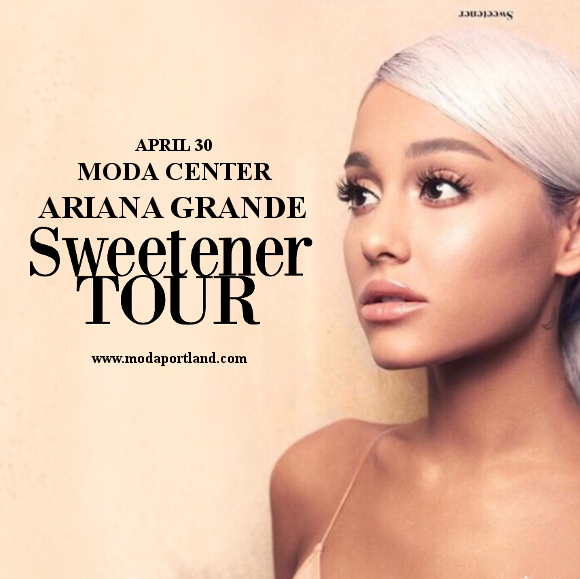 In the course of her career, Ariana Grande started as a young actor, then shifted into music with the album "Yours Truly". Since then, she has blossomed as an artist, and the new record shows it. Featuring a mix of pop, R&B, and trap, the latest album is without a doubt one of Ariana Grande's most mature, vibrant, and diverse albums yet. "Sweetener," was described by NME as a "confident, accomplished, sometimes left-field collection of pop bangers, proving that she's not shy of experimentation."
You'll be familiar with all the songs by now, so all that's left for any Ariana fan is the opportunity to see her live. Here it is – have you snapped up your tickets yet?? Hurry, they won't last.