Moda Center | Portland, Oregon
ASAP Mob fans are getting excited and it's easy to see why as Moda Center announces their FRESH AND DIRECT LIVE show! All of this will take place on Friday 27th October 2017 – so what are you waiting for?! The Collective are ready and will bringing all of their material to the live stage, for fans to be a part of the moment! Including their ode to 90's Hiphop "Trillmatic!"
Book your tickets, right here, right now to witness the flow, there's only one place to be and the crowd is going to be jumping!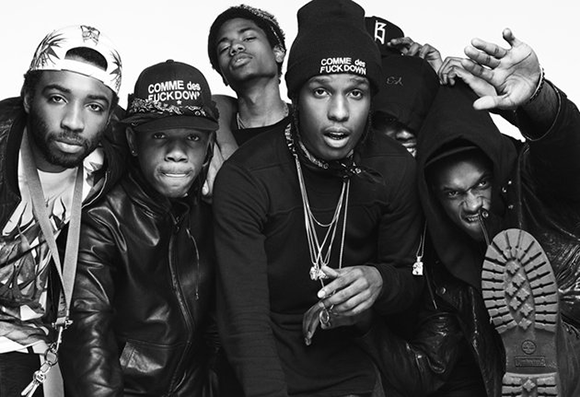 Since 2006, ASAP Mob have been the talk of the town on the Hiphop scene. Formed in Harlem, New York, by members ASAP Yams, ASAP Bari and ASAP Illz . 'The Mob' includes the talent that is rappers, record producers, music video directors and fashion designers, and together they bring their love for music, fashion and art, into one solid foundation, for fans to get involved with too. The collective is; "ASAP" moniker, such as ASAP Rocky, ASAP Ferg, ASAP Twelvyy, ASAP Nast and ASAP Ant!
"Over 75 minutes of music, the five rappers of the crew incited a near riot, with the night ending by Ferg getting swallowed up by the audience and losing a shoe, only to emerge at the rail and send people off with the request – Everyone turn to the person next to you, and make sure they are okay."