Moda Center | Portland, Oregon
This summer, the DNA World Tour is back and is taking over North America! The Backstreet Boys, who embarked on a massive world tour in 2019 to promote their latest album, DNA, are it again, and this time, they are traversing across the U.S. and Canada on an extensive 50 plus-date trek! The tour stops by Portland, Oregon, on Monday 22nd August 2022, where the Backstreet Boys will light up the stage at the Moda Center! Get your BSB-fix on this momentous occasion and be part of the DNA World Tour 2022 experience! Don't miss out! Get your tickets now to see the Backstreet Boys!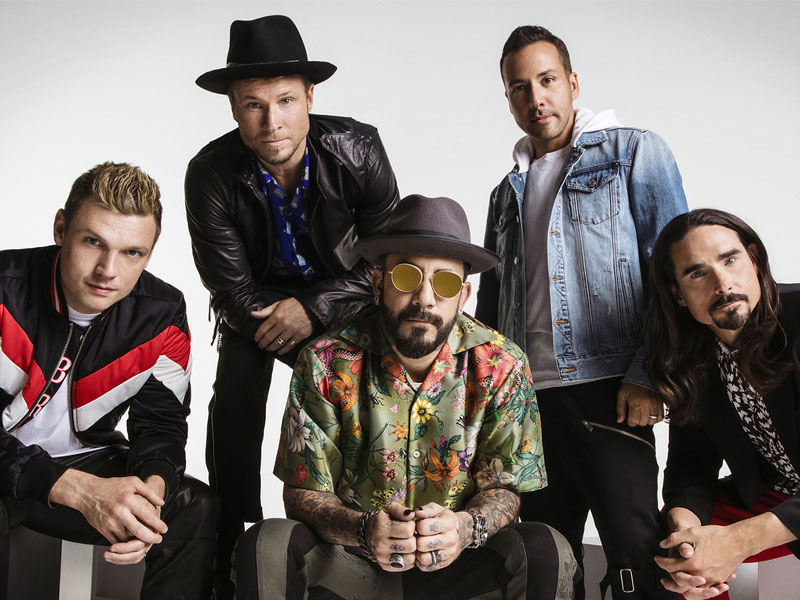 There is no doubt that the Backstreet Boys are one of the biggest, most successful boy bands in the world. The legendary vocal pop group has 29 years behind them, and they don't show any signs of slowing down. The band has sold over 100 million records worldwide, making them not only the best-selling boy group of all time but also one of the best-selling artists of all time. The group has released nine studio albums and has completed ten massive world tours. The boyband is also no stranger to receiving accolades. The Backstreet Boys had won awards from the MTV Europe Music Awards, Billboard Music Awards, MTV Video Music Awards, People's Choice Awards, Nickelodeon Kid's Choice Awards, and many more. The group has also received eight Grammy Award nominations for their works.
The Backstreet Boys are known for their monster hits, "I Want It That Way," "As Long As You Love Me," "Shape of My Heart," and "Everybody (Backstreet's Back)." The group enjoyed stellar success during the late '90s, but they remain one of the biggest touring acts today. The DNA World Tour is only a little more than halfway done and has already become the ninth highest-grossing tour of 2019. Backstreet Boys has performed for almost one million fans in 2019 from the 95 shows they have completed.
The Backstreet Boys are composed of five vocalists; Brian Littrell, A.J. Mclean, Nick Carter, Kevin Richardson, and Howie Dorough. Together, these boys will give the audience a much-awaited throwback with beloved hits that made the '90s and '2000s an incredible time to live. Tickets to see the Backstreet Boys are now available! So grab yours now before they sell out!