Moda Center at the Rose Quarter | Portland, Oregon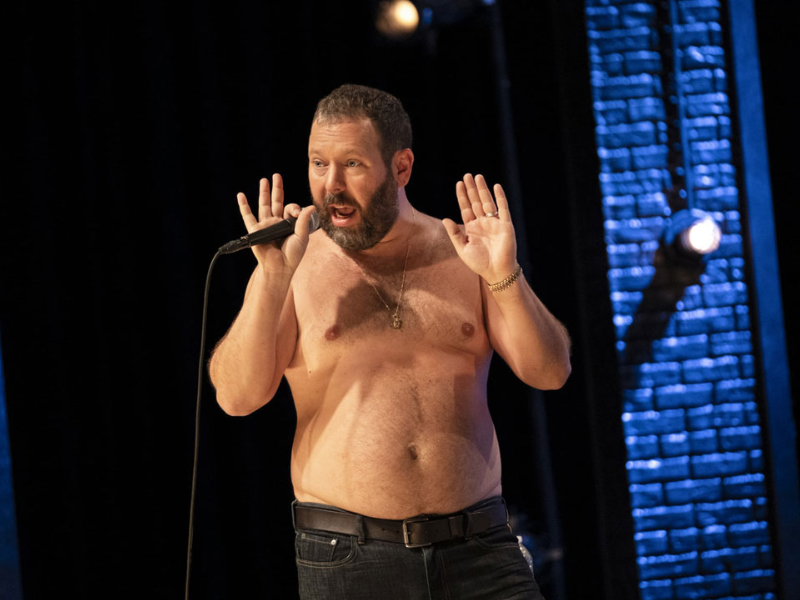 "The Machine" is headed to Portland! Bert Kreischer's "Tops Off" World Tour has been announced, the actor is performing live at the Moda Center on Saturday, October 21st, 2023! This coming fall, the one-man comedy tornado will bring his whacky stories and stand-up chop for a night that audiences will cherish for a lifetime. The star initially cemented his place in the comedy scene when his popular standup routine inspired a feature film aptly titled The Machine co-written and starring Bert himself. From this, he has hosted a series of podcast shows including "Bertcast" and "Open Tabs". The legend has wrestled a bear, swam with the sharks, and has been entangled with the Russian Mafia - we honestly can't think of what might come next! The Moda Center in Oregon will truly be the ultimate setting for the comedic act with its massive seating capacity and state-of-the-art acoustics. Excited to see Kreischer up close and personal? Hit that purchase button now!
Bert Kreischer is heading to the Moda Center in Oregon on Saturday, October 21st, 2023. This live event will be part of the comedian's "Tops Off" World Tour, which kicks off in mid-September and will run through early December.
Perhaps Kreischer's signature trend is when he recounts his incredible tales with his "Top Off." His outrageous account of how he came to be known as "The Machine" while involved with the Russian Mafia is the stuff of legends and has grown to be one of his most well-known across the globe.
Along with his usual stand-up comedy shows, his well-received podcasts include Bertcast, Two Bears One Man, and Open Tabs. Some of his other popular shows are "Something's Burning," and his cooking program, which charmed easily the world.
The comedian has recently discussed how he feels anxious when he's off-stage and how performing in person has changed his life. "Then I go on stage and it disappears, so I'm like: 'Why is this the one place where I'm comfortable?' I didn't want to get off stage last night because I knew, the second I got off, I was going to go back to feeling worse," he says.
In addition to guest appearances on the popular Jimmy Kimmel, Late Show with David Letterman, and Conan, Kreischer refined his stand-up skills and eventually established himself as a regular on television with his own shows Bert The Conquerer, Hurt Bert, and The X Show.
"It's this sense of familiarity at the heart of Kreischer's comedy that has greatly helped him emerge as one of America's top standups over the past decade… more than anything, his shows are characterized not by quick-witted one-liners but by engaging storytelling. Jokes often unfold in under five or six-minute intervals, with him talking to the audience personally as if he is in their front room," The Guardian shares.
The iconic Moda Center frequently holds numerous live performances, family shows, and sporting events. This multi-purpose stadium can easily convert the stage into an intimate setting for events comprising 3,000 to 6,500 guests. With specially engineered acoustics and grand backdrops, audiences will have a great time watching the stand-up comedian in this sought-after venue. Buy your tickets now!