Moda Center | Portland, Oregon
Were you pleasantly surprised with the recent collaboration of the county music legend Willie Nelson and the Grammy award-winning bluegrass artist Billy Strings? Well, you are not alone. We are also enthralled as both artists perform "California Sober." And if you want to hear this song performed live, you might want to consider booking concert tickets for Billy Strings' concert as early as today. The "Dust in the Baggie" hitmaker has announced additional dates to his 2023 tour, and Portland, Oregon fans are in for a treat because he will perform at the iconic Moda Center for a two-night concert event this September 29 and 30. Yes, you've read that right — two nights of guitar-slinging and high-energy singing style that will keep you on your feet! Reserve your tickets today and be one of the lucky fans to witness Strings' talent switching from traditional bluegrass vocal styles to gritty, rock 'n roll timbre. Hit the "Get Tickets" link to book your 2-day pass today.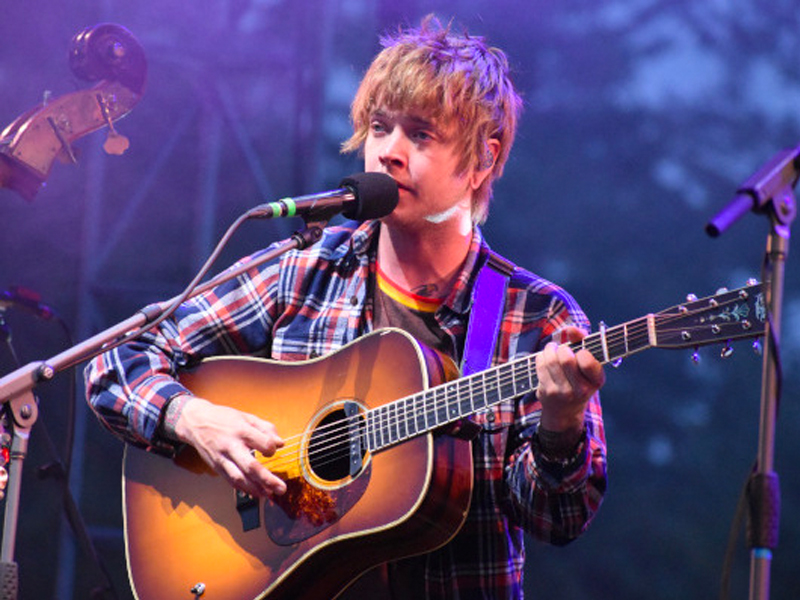 With four consecutive "Guitar Player of the Year" awards from the International Bluegrass Music Association, Billy Strings is undoubtedly one of the best guitar players in the country today. He has shown such virtuosic skill in most of his songs. From his promising debut album in 2013 named "Rock of Ages" to his recent collaboration with the legendary Willie Nelson, Billy Strings shows nothing but utmost artistry and dedication to his craft.
Over the years, Strings has proven that he is capable of not only scratching the surface of the country-bluegrass genre. His technical prowess, incredible live performances, and ability to merge traditional bluegrass with modern sounds made him stand out among bluegrass artists in his generation. His innovative sound has brought bluegrass to new listeners and earned him a legion of devoted followers who could not get enough of his music.
The songs "Dust in the Baggie," "Meet Me at the Creek," "Away from the Mire," and "Know It All," to name a few, are some of Strings' greatest hits that defined his career. In 2021, Strings took home the Best Bluegrass Album in the Grammy Awards for his album "Home." In this record, Strings not only proved his songwriting prowess but also showed his high regard for important societal and personal issues. The hit song "Away From The Mire" is quoted to be about personal stuff between Strings and a family member. At the same time, the album's debut track, "Taking Water," focuses on groups of people who are "left behind in society."
Although he is hinting at a new album—especially with the recent collaboration with Shotgun Willie, Strings' most recent record is his fifth studio album, "Renewal," released in 2021. Nominated for Best Bluegrass Album in the 2022 Grammy Awards, the album is "built around Strings' yearning vocals, stand up to and even match the exploratory music" (Matt Rupert).
This 2023, the singer-songwriter is again embarking on a massive tour all over North America. With tour dates slated for spring, summer, and fall, Strings' year is expected to be explosively filled with shows that will make every bluegrass fan scream in excitement.
This September 29 and 30, the 30-year-old bluegrass star will perform a back-to-back show at Portland, Oregon's Moda Center. Catch him and his incredible band on this high-energy weekend. Tickets are now on sale, and you can secure yours here by hitting the "Get Tickets" link.