Moda Center | Portland, Oregon
Bluegrass wunderkind Billy Strings is literally taking over North America this year. The Grammy Award-winning singer-guitarist known for his progressive bluegrass and Americana rock staples just extended his initial spring tour all the way to summer and fall! The prolific performer now has over 60 show dates under his belt, and tickets are moving fast! On Saturday 30th, September 2023, the celebrated guitarist will deliver a coveted show at the Moda Center in Portland, Oregon! This much-awaited tour comes after Strings released his latest effort, Me/And/Dad, a cover album featuring his bluegrass musician father, Terry Barber! In 2023, fans can glimpse the acclaimed album, which includes 14 classics that Strings and Barber performed together in the past. Aside from songs from his latest release, the show is also set to feature Strings' biggest hits and fan favorites, such as "Away From Mire," "The Great Divide," "Dust in a Baggie," and more. Hurry and score tickets now to this highly-anticipated show in Portland, Oregon, before it's too late!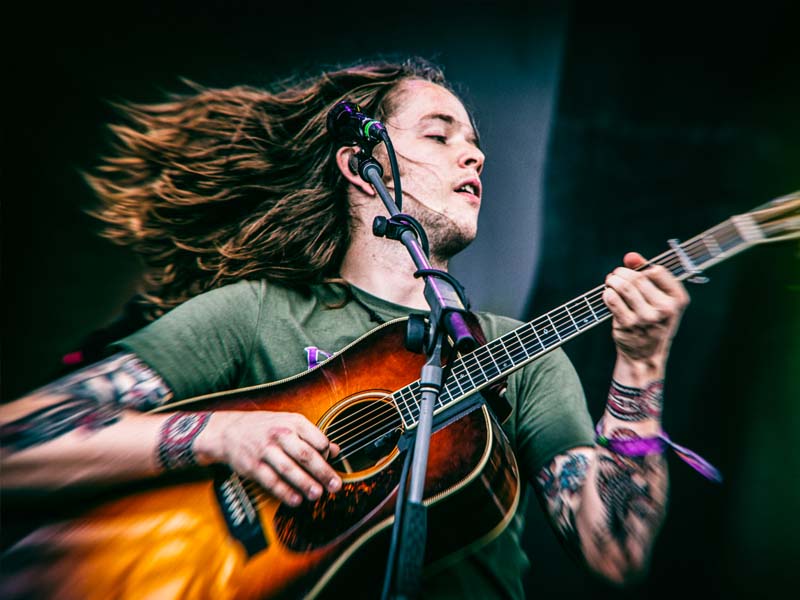 Last year, Billy Strings released a collaboration record with his father, Terry Barber. A bluegrass musician, Barber heavily influenced String and introduced several iconic musicians, such as Bill Monroe, John Hartford, Doc Watson, David Grisman, and more. Thus, the two often performed classics together during String's childhood. Strings turned this memorable father-and-son moment into a full studio album, ME/AND/DAD. The record contains covers of classics from George Jones, Bill Monroe, the Everly Brothers, and more. The album featured singles, Bill Monroe's "Long Journey Home" and George Jones' "Life to Go." Upon its release, ME/AND/DAD peaked at number 37 on the Billboard 200.
That same year, Strings also worked on several other collaborations. He was featured in Molly Tuttle & Golden Highway's "Dolley's Farm," He also worked with country music star Dierks Bentley for the song "High Note." Lastly, he performed in Cory Wong's "Road Trip," a single from Wong's 2022 effort, Power Station.
Apart from notable releases, the year 2022 was a fulfilling time for Strings' career. After being nominated and lost the previous year, he won Artist of the Year at the Americana Music Award. He also received his third Grammy nomination for his "Love and Regret" single from his 2019 album Home. Over at the International Bluegrass Music Awards, Strings received six nominations and won two awards – Entertainer of the Year and Song of the Year for the single "Red Daisy."
In 2021, Strings also had a productive year. He won nominated Artist of the Year at the Americana Music Awards. His 2019 album, Home, also won him his first Grammy for Best Bluegrass Album. That same year, Strings won his first Entertainer of the Year Award and Guitar Player of the Year at the International Bluegrass Music Awards. Apart from winning all these accolades based on his performance with Home, Strings also happened to release his follow-up album, Renewal. The album entered four Billboard categories and topped the Bluegrass Albums chart.
If you want to experience exemplary music this September, you better hurry and secure tickets to Billy Strings' show at the Mode Center. Strings will be holding a two-night spectacle at the premiere venue! If you want to score tickets to this second night (Saturday, 30th September 2023), then hurry and click the link now!