Moda Center | Portland, Oregon
Spend your Friday night with some top-notch bluegrass tunes from the Grammy award-winning artist Billy Strings this September 29. The "Dust in a Baggie" hitmaker will bring his 2023 tour to the Moda Center to offer you nothing but the best concert this fall. This is the first night of his two-date show at the famous Portland, Oregon, venue, so be sure to get tickets so you won't miss him perform his latest tunes like "John Deere Tractor," "Life To Go," "Way Downtown," and his newest song "California Sober," featuring the country legend Willie Nelson. If you want to spend your Friday night listening to one of the most skilled musicians of his generation, this concert is the one you are looking for. Let Strings' artistic blend of country, Americana, bluegrass, and folk music show you what authentic country music is all about. Start securing your tickets today by hitting the "Get Tickets" link.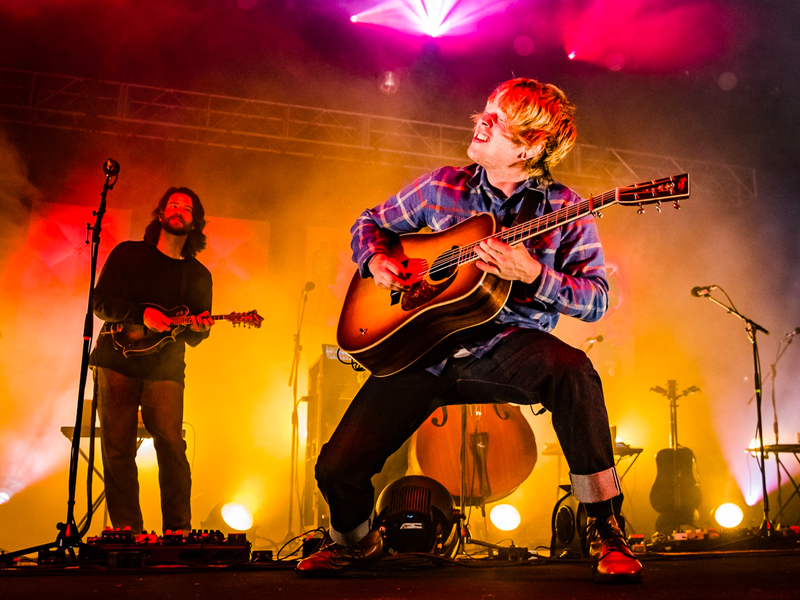 Known for his virtuosic guitar skills, Billy Strings is one of Americana and Bluegrass music's stars who rose to prominence in 2013. Through his critically-acclaimed debut album, "Rock of Ages," the world was introduced to his skillful guitar playing, his songwriting ability, and his impressive vocal range that can convey several emotions. Although the album also contains cover songs of classic bluegrass and country songs, his original songs did not fail to showcase his soulful voice and his adept skill in writing evocative lyrics. The album was well-received and would signal a successful career in the music industry.
Still in his early 20s, the Lansing, Michigan native was able to attract millions of followers to his music. His critically-acclaimed third album, "Turmoil & Tinfoil," released in 2017, is one of his career-defining albums. Aside from reaching number eighteen on the Billboard Heatseekers chart, the 13-track album reached number three on the Billboard Bluegrass Albums chart and remained in that position for 7 seven consecutive weeks.
His fourth studio album, "Home," is the album that cemented Billy Strings make among the greats in the Bluegrass genre. The album peaked at number one on the Billboard Bluegrass chart and stayed on the list for 77 weeks — a feat that is yet to be surpassed by the singer-songwriter. The album was a massive success for both critics and fans alike. Thus, it came as a no-brainer why Strings won his first Grammy for Best Bluegrass Album at the 63rd Grammy Awards.
This year, the Grammy award-winning singer-songwriter surprised country and bluegrass fans when he released a collaboration with the country legend Willie Nelson. The song "California Sober" was an instant hit, thereby exciting fans of all ages.
Another exciting news for Billy Strings fans is the additional dates of his tour this 2023. With some dates already sold out, new dates have been added, including a back-to-back concert at Moda Center on September 29 and 30. Known for his energetic performances, Strings is expected to bring nothing but the best in the famous Portland, Oregon, venue. Catch him on his first night on Friday, September 29, and be enthralled by his incredible talent. Ticket sales have begun, and you can secure yours here by hitting the "Get Tickets" link.