Moda Center | Portland, Oregon
Exciting announcement! Cirque Du Soleil presents the latest in their series of mind-blowing shows, and it's one of the most unique yet! In Cirque Du Soleil's Crystal, the worlds of the ice skater and the acrobat collide, and the results are nothing short of spectacular. The Moda Center is proud to present Cirque Du Soleil: Crystal LIVE on Wednesday 4th April 2018! Early booking is recommended to get the best seats.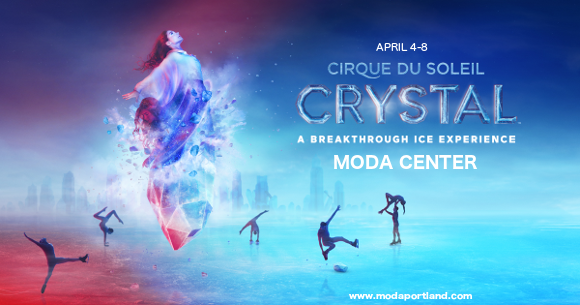 Cirque Du Soleil is a globally acclaimed company, featuring the very best talent in dancers and acrobats in addition to phenomenal set designs and live music, and has been producing world-class contemporary circus shows since 1984. The latest addition to the Cirque repertoire is no different to it's predecessors in terms of sheer talent and visual excellence, but with a fresh new wintry twist! Get your tickets now to experience the magic of Cirque Du Soleil on ice with Cirque Du Soleil – Crystal!