Moda Center | Portland, Oregon
Cirque Du Soleil brings you the latest in phenomenal shows and the very first Cirque ice show! The Moda Center is proud to present Cirque Du Soleil: Crystal! See the incredible cast of skaters, acrobats and more with stunning live music live on Saturday 7th April 2018 for a very special show that will stay with you forever! This is entertainment at its finest – get your tickets to see Cirque Du Soleil: Crystal live TODAY!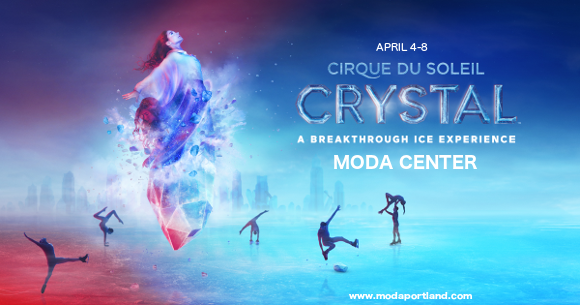 Following the imagination of the lead character Crystal, an ethereal winter wonderland is brought to life by the world-class skaters and performers of Cirque Du Soleil. Escape with her to an incredible landscape and witness feats of skating and circus unlike any show – Cirque or otherwise – that you have ever seen! Experience the beauty, the adrenaline, the speed and the skill of the cast of Cirque Du Soleil: Crystal – book your tickets NOW for a performance you will truly never forget!