Moda Center | Portland, Oregon
Daniel Caesar is known for his emotionally-driven songs, which have captured the attention of many listeners. His intimate, emotionally raw, and delicate hold on rough topics in his music has catapulted him to R&B and soul domination. His artistry blends gospel and soul into R&B and electronics, with lyrics filled with influences from his childhood experiences and philosophical references. Perfecting his style, he has worked on reshaping his voice by adding more calm and lilting inflections. Daniel was a hit from the get-go. Most, if not all, of his albums and EPs, are critically acclaimed and chart-toppers. He has showcased one of the most successful debut R&B albums with "Freudian," which spawned the songs "Get You," "We Find Love," and "Blessed." The latter would go on to bring him his first Grammy win. This year, he released his third album, "Never Enough." In support of it, he commences his "Superpowers World Tour." If you want to see his incredible live performance, catch him at the Moda Center on September 28. Joining him is "Ne Me Quitte Pas" singer Orion Sun. Ticket sales have already started. Buy yours now!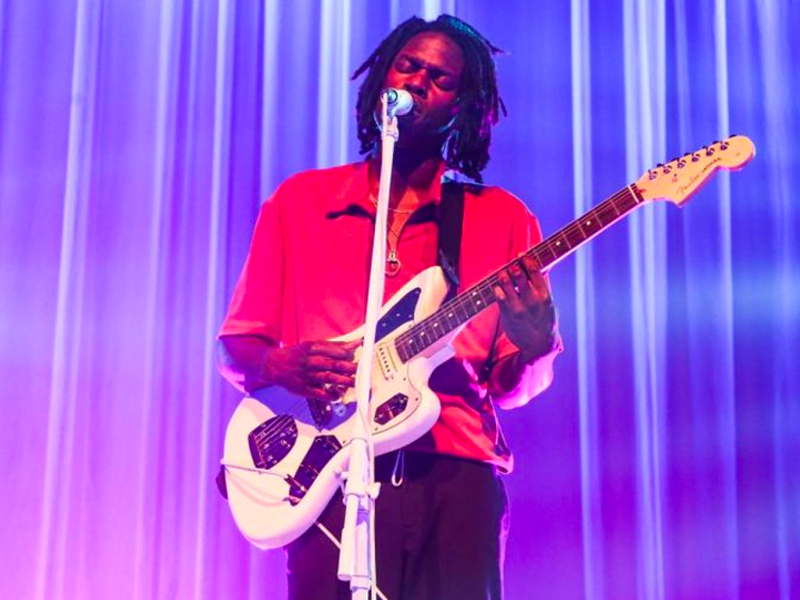 Daniel Caesar has been dominating the R&B and soul scene due to his unique approach to his music. He is best known for his intimate, emotionally raw, and delicate hold on rough topics in his music. With three studio albums and extended plays under his belt, his growth and establishment in the mainstream music scene are fantastic to witness. The Canadian musician has made a name early on in his career, and as the years go by, he has shown more of what he can do.
Ashton Dumar Norwill Simmonds, before he became Daniel Caesar, was already in love with music. His father is a pastor and a musician, which allowed the young Ashton to be exposed to music from a young age. Among the first genres he fell in love with were gospel and soul. However, his relationship with his father was turbulent, and he was kicked out of their home during his graduation week in high school. This led to him moving to the city. He was homeless for some time and pushed on by doing gigs and pursuing a music career.
His knack for singing and songwriting did not go unnoticed as producers Jordan Evans and Matthew Burnett took an interest in him. Both producers helped him make his first EP, "Praise Break," back in 2014. It was a considerable success and reached the top 19 of the "20 Best R&B Albums of 2014" by Rolling Stone. The EP that followed, "Pilgrim's Paradise," turned out to be his breakout success. It received positive acclaim and slowly hit the charts.
The two EPs'commercial success motivated him to produce his first album, "Freudian." As expected, it was a huge hit. It spawned the songs "Get You," "We Find Love," and "Blessed," which became airplay favorites. This success led to him receiving two nominations from the 60th Annual Grammy Awards for the categories Best R&B Album and Best R&B Performance. During the 61st Annual Grammy Awards, he bagged the Best R&B Performance for the song "Best Part."
The album that followed, which is "Case Study 01," was released in 2019. It was heavily experimental and was at par in performance with his first album. A huge opportunity came to him in 2021 when he was featured on pop superstar Justin Beiber's song "Peaches." After two years, his third album, "Never Enough," came out in April this year.
Daniel Caesar headlines his "Superpowers World Tour," this year, which will come to the Moda Center on Thursday, September 28. "Ne Me Quitte Pas" singer Orion Sun will join him on this leg. See and jam with them live!