Moda Center | Portland, Oregon
Fans of 80's glam metal, we have a very special event coming up for you at the Moda Center. That's right, it's the original pioneers of the new wave, Def Leppard and Poison with incredible support from Tesla!! Join us on Saturday 10th June 2017 – it's going to be one hell of a show! Tickets are now onsale – be extremely fast about getting yours though, as they will not last long!!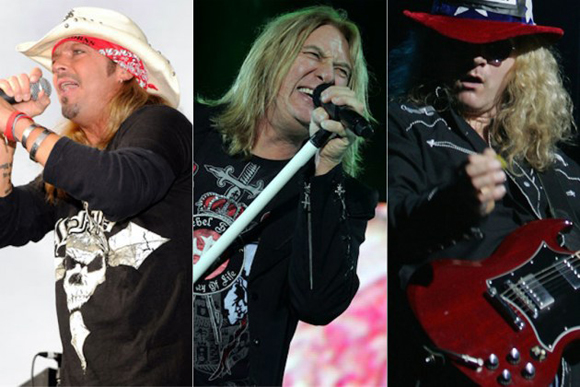 One of the original bands of the British new wave heavy metal scene, Def Leppard saw huge and widespread success with their albums throughout the early 80s and 80s.Their third album, "Pyromania," saw them become a household name, ranking on Rolling Stone's 500 Greatest Albums Of All Time list in 2003, but incredibly, they saw even further success with their fourth, "Hysteria." Spawning no less than 7 chart-topping singles including "Hysteria," "Love Bites," "Pour Some Sugar On Me," "Women," and "Rocket," catapulting them to global superstardom.
Now one of the reigning best-selling artists in the world, Def Leppart have sold over 100 million records world wide, and are only of only 5 rock bands to have two original studio albums with over 10 million sales in the U.S. Their two best-known albums, "Pyromania," and "Hysteria," both have RIAA Diamond certification, selling over 25 million copies each worldwide. Often cited as the turning behind behind the 80's pop-metal movement, Def Leppar'd legacy cannot be understated. They've influenced artists as diverse as Slayer and Metallica to Matt Nathanson and Taylor Swift!!
Don't miss out on your chance to catch this iconic band live – get your tickets TODAY!!!