Moda Center | Portland, Oregon
Your Stone Cold Sunday night this 25th of September will surely be filled with excitement as one of the greatest pop icons in the industry will give you an explosive concert experience. The one and only Demi Lovato will grace Portland's Moda Center for another memorable show as part of her "Holy Fvck Tour." The Grammy-nominated singer-songwriter will surely make Oregon a little hotter this fall as thousands of fans sing along to her shatteringly powerful tunes like "Heart Attack," "Cool for the Summer," "Sober," and "Skin of My Teeth." With the American hard rock band Dead Sara, Demi will rock the famous Oregon venue in an evening that is undoubtedly one for the books. Click the "Get Tickets" button to secure tickets before they run out!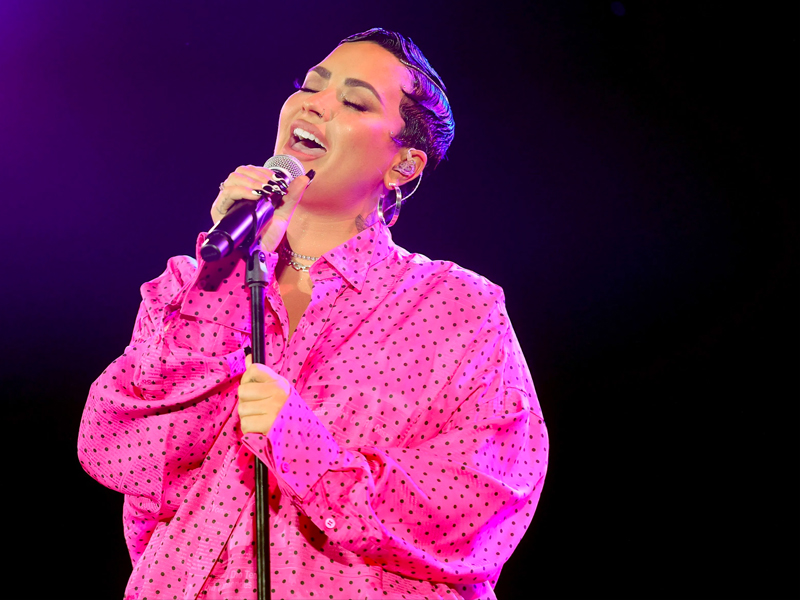 As one of the most influential artists of her generation, Demi Lovato needs no introduction. Her name is synonymous with great music and incomparable artistry that transcends beyond the pop genre. From her early days as a Disney child star to selling out arenas and stadiums as a poprock icon, Demi is undoubtedly on top of her game. All of the seven albums under her belt peaked on the Billboard charts and gave fans worldwide the ubiquitous hits such as "Skyscraper," "Heart Attack," "Sober," "Stone Cold," and countless others. Her most recent album, "Dancing With The Devil… The Art Of Starting Over," released in 2021, was a massive hit for the 29-year-old pop star and has reached # 2 on the Billboard 200.
Demi Lovato fans were ecstatic this year when she announced her upcoming album "Holy Fvck." With a new powerful single released, entitled "Skin of My Teeth," the album is expected to bring back the pop-punk sound of Lovato that fans have missed for quite some time. To be released on August 19, the album is expected to be another hit for the Grammy-nominated singer.
Moreover, an American tour is slated as a support for the upcoming album. The trek will kick off in Sao Paolo, Brazil, on August 30, moving to North American venues. Oregon fans will surely be ecstatic as the Stone Cold-hitmaker will stop at Moda Center this Sunday, September 25. The Los Angeles-based rock band Dead Sara will serve as Lovato's guest. The band is best known for their single "Weatherman."
Tickets for the show are now on sale, and you can grab yours here by clicking the "Get Tickets" button.