Moda Center | Portland, Oregon
Latin folk music group Fuerza Regida is coming to the U.S. to embark on their much-anticipated tour! The Mexican quartet known for mixing folk with rap, harmonic vocals, and brass will traverse through 18 major cities and make a coveted stop at the Moda Center on Friday, 16th September 2022! Fans can anticipate the Fuerza Regida to perform their biggest hits and fan favorites! The show at the Moda Center is part of the venue's mission to deliver top-tier entertainment to the music and art-loving folks of Portland, Oregon. Grab your tickets now and get ready as Fuerza Regida performs their folk fusion on stage at the Moda Center!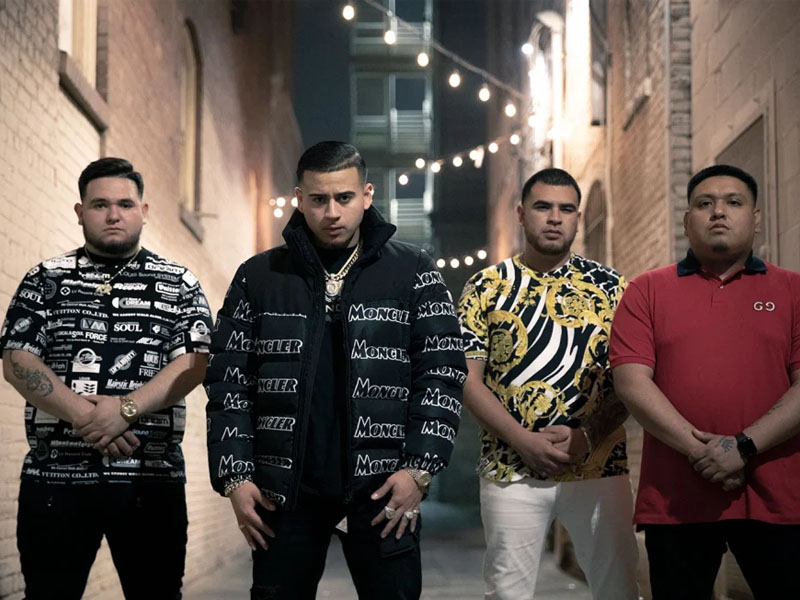 Fuerza Regida is a four-member Mexican music group that is a purveyor of Latin folk-rap. The quartet, composed of singers Jesus Ortiz Paz, Samuel Jaimez, Khrystian Ramos, has a penchant for blending their harmonic vocals with funky requinto guitars and tuba played by a man known only by the name Jose. The traditional instrument requinto is matched with urban-style lyrics, captivating melodies, and some rap. This incredibly entertaining group sings about personal challenges, simple joys, and people's suffering in the city streets. Hailing from Sinaloa, Fuerza Regida are now based in California. Early in their career, the group has yet to break through into the U.S. charts, but they use the power of the Internet to promote their music. The band, formed in 2017, began posting their performances on Youtube, eventually amassing millions of views even before releasing any records. Rancho Humilde, a music label focused on the requinto urbano music style, signed the band. Together, they released Fuerza Regida's debut album, En Vivo Puros Corridas, in 2018. Their singles, "Radicamons en South Central" and "Ya Se Fue Manuel," have garnered over a hundred million views combined. Meanwhile, their music video for "Sifo Chambeando," in collaboration with Legado 7 members, also amassed more than a hundred million views on Youtube. By 2019, Fuerza Regida dropped their all-love song EP, Las Romanticas Favoritas. In the same year, the group dropped their sophomore studio effort, Del Barrio Hasta Aqui, which topped Billboard Regional Mexican Albums and peaked at number eight on the Top Latin Albums chart. One year later, they continued their winning streak by once again topping the Regional Mexican Albums chart with their third effort, Adicto.
Tickets to see Fuerza Regida perform at the Moda Center are now available! Score your tickets now and bask in the requinto urbano fever!