Moda Center | Portland, Oregon
This fall, something big just keeps getting bigger, and we don't mean Fluffy's waistline! The sensational comedian initially announced a summer trek comprising over 30 dates across North America! But due to insistent public demand, everyone's favorite clean comedian Gabrial Iglesias will now be performing in over 20 shows in the U.S. and Canada this fall! The fall tour kicks off just right after Iglesias wraps up his European trek! On Saturday, 4th November 2023, Iglesias will be making his way toward Portland, Oregon, for a one-night laugh fest at the Moda Center! This highly-anticipated show is guaranteed to deliver hilarious anecdotes, ridiculous impressions, and jaw-dropping punchlines! Let's not forget that Iglesias is also known to have some funny, self-deprecating moments. But everything is for good fun, and he definitely knows how to deliver an epic stand-up comedy show! Hurry and score your tickets now to see Gabriel Iglesias at the Moda Center this fall!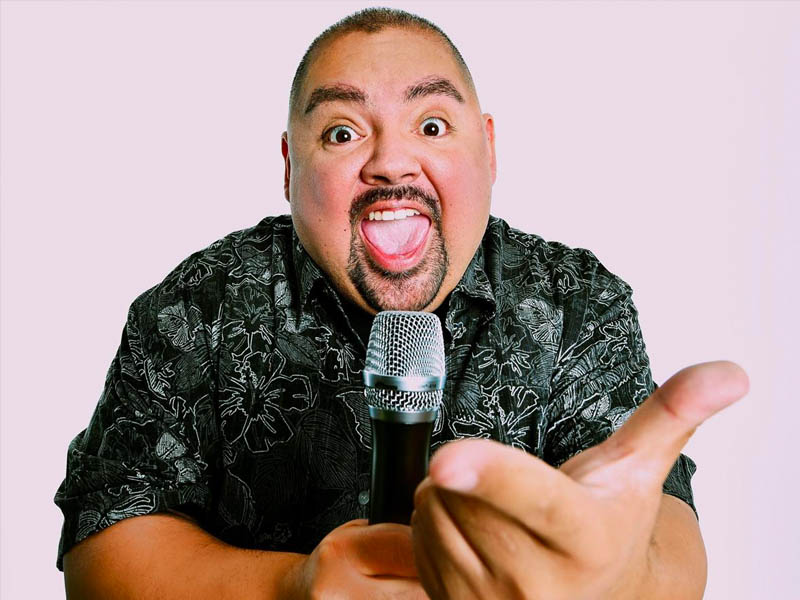 Everyone's favorite stand-up comedian Gabriel Iglesias, a.k.a. "Fluffy," has enjoyed a phenomenal career. The self-deprecating, clean comic has been at this game since 1997. And because he does it so well, he has several critically-acclaimed stand-up specials, worldwide tours, and three Netflix specials to show for it. While performing stand-up comedy in the '90s, Iglesias maintained a day job as a cellphone company employee. He later quit this job to pursue comedy full-time. This took a financial toll on the performer but eventually paid off.
In 2000, he scored a role in the sketch comedy series, All That. Iglesias portrayed himself and a variety of characters, appearing in a total of 13 episodes in Season 6. In 2002, he performed stand-up at the United Service Organizations Comedy Tour. Iglesias's light-hearted quips, self-deprecation, and clean comedy resonated well with the troops and helped boost morale. The following year, he scored an episode at the Comedy Central Presents. He performed a one-hour stand-up special in the first episode of season 7.
In 2006, Iglesias joined the reality comedy competition series Last Comic Standing. Although Iglesias appeared only in four episodes, he became one of the most famous alums of the series. Besides acting and stand-up comedy, Iglesias has also lent his voice to several animated shows. In 2007, he voiced the entire family in Pade de Familia. That same year, his voice appeared in an episode of Family Guy. The Disney Animated Series, The Emperor's New School, also brought Iglesias to voice recurring identical twin characters.
With all these accomplishments in TV acting, reality shows, and voice acting, Iglesias maintained his stand-up comedy career. In 2008, he released his first stand-up special Hot and Fluffy, followed by I'm Not Fat, I'm Fluffy, and We Luv Fluffy in 2009. Iglesias' self-deprecating content usually revolves around his weight. He also pioneered the six levels of fatness, "Big," "Healthy," "Husky," "Fluffy," "DAMN!!" and "Oh Hell No."
In 2013, Iglesias was featured in his first Comedy Central special, Aloha Fluffy. By this time, he has become one of the hottest stand-up comedians in the scene. His popularity and massive following led to three Netflix specials, I'm Sorry for What I Said While I Was Hungry (2016), One Show Fits All (2019), and his recently released Stadium Fluffy (2022).
Catch Gabriel Iglesias deliver his critically-acclaimed show at the Moda Center on Saturday 4th, November 2023! Tickets are now available!