Moda Center | Portland, Oregon
The cartoon character band Gorillaz made waves during the early 2000s with their hit song, "Clint Eastwood," and they are back on tour this 2022! The virtual band, spearheaded by musicians Damon Albarn and Remi Kabaka, embarks on a rare U.S. tour composed of 19 highly-anticipated shows! The band will be dropping by the Moda Center in Portland, Oregon, to perform a coveted show on Wednesday 14th September 2022! Fans can look forward to a packed setlist filled with massive hits and fan favorites! If you love the Gorillaz, you'll surely have the time of your life seeing the band perform live on stage at the Moda Center. So grab your tickets now before they sell out!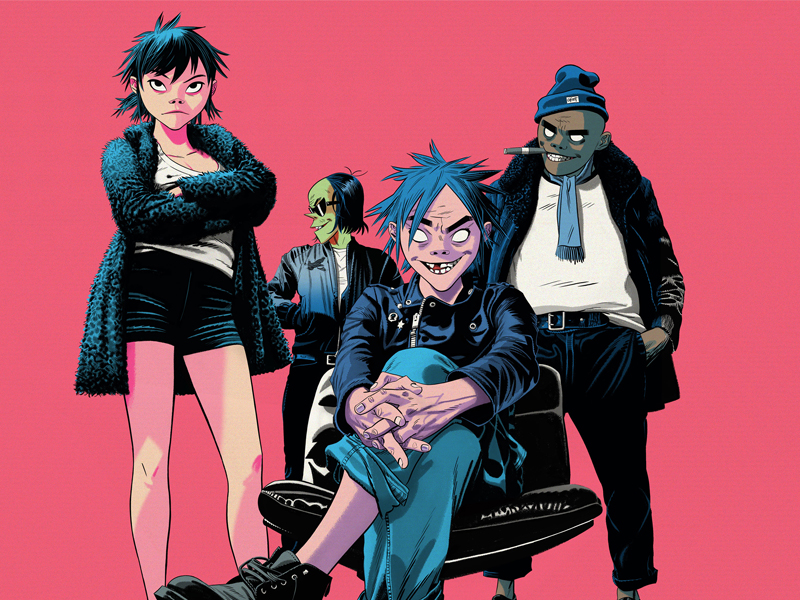 The Gorillaz was formed in 1998 by musician Damon Albarn and comic book artist Jamie Hewlett. The band promoted their first single, "Clint Eastwood," with an animated music video. Gorillaz's music transcended the trends and genres. Albarn, also known for his stint with the English rock band Blur, experimented with various instruments and influences. The music he created for Gorillaz had a post-modern approach, which was praised by fans and critics for being ahead of its time. Their self-titled debut album peaked at number 3 in the U.K. and 14 in the U.S. The album also charted in 24 other countries, including Australia and Canada. "Clint Eastwood" won an MTV Europe Music Award for Best Song and Best Dance.
The band released their highly-successful sophomore record, Demon Days, in 2005, which debuted at number 1 in the U.K. and number 6 in the U.S. The record spawned the massive hit singles "Feel Good Inc." and "Dirty Harry." In 2006, the band won a Grammy Award for Best Pop Collaboration with Vocals for the song "Feel Good Inc," performed with De La Soul. The song was also nominated for two other categories, Record of the Year and Best Music Video. Moreover, the song won two MTV Music Video Awards for Best Special Effects and Breakthrough Video.
In 2020, the band released their latest album, Song Machine, Season One: Strange Timez, with much critical acclaim. The record debuted at number 2 in the U.K. and peaked at number 12 in the U.S. The release of the album's follow-up, Song Machine Season Two, has not yet been announced.
Tickets to see the Gorillaz perform at the Moda Center are now available!