Moda Center | Portland, Oregon
Janet Jackson WILL make all your dreams come true, and get you all "Together Again" at the Moda Center on Tuesday, June 20, 2023. The multi award-winning artist has a very special guest in the form of Ludacris, who will provide even more entertainment. The Together Again Tour will definitely feature some brand-new tracks from Janet, and will also feature tracks from her seminal albums, The Velvet Rope, and Janet, celebrating 30 and 25 years respectively. So get some tickets for the celebration of the year!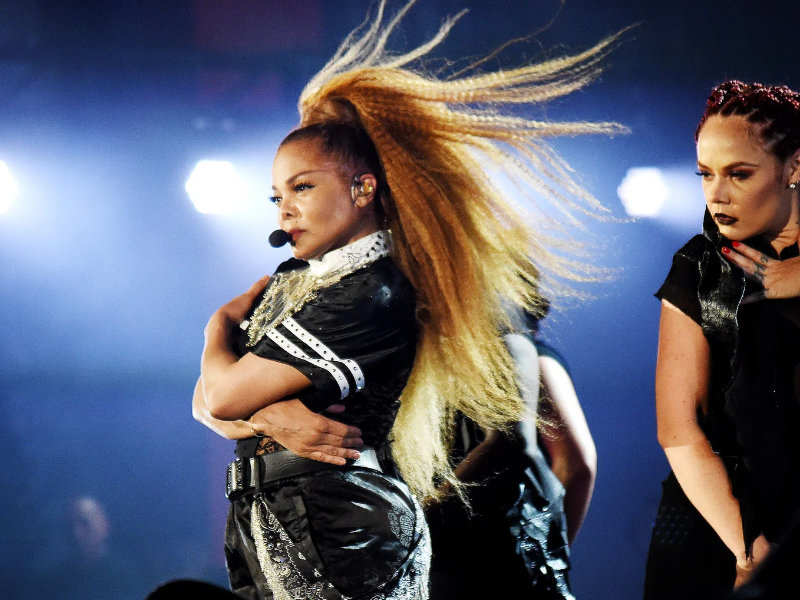 After an absence of four years, Janet Jackson is set to resume her touring career with the release of her "Together Again" tour. The tour, which is in honor of Jackson's 50 years in the entertainment industry, will feature performances of songs from both her seminal albums, The Velvet Rope and Janet, as well as brand-new material and her greatest hits.
She has become famous for her experimental music, social activism, and racy live performances. She broke down barriers for women and people of color in the music industry with her groundbreaking sound and choreography, which helped propel MTV to prominence. Her status as an inspiration to young people stems in large part from the socially conscious and personally revealing lyrics she has made famous.
Jackson is one of the best-selling artists of all time, with record sales of over 100 million. With hits like "Nasty," "Rhythm Nation," "That's the Way Love Goes," "Together Again," and "All for You," she has amassed quite a discography. She currently holds the record for the most consecutive top-ten entries on the US Billboard Hot 100 singles chart by a female artist, with 18. Also, seven of the singles from her album, Rhythm Nation 1814, reach the top five, making her the only artist in chart history to accomplish this feat.
She was ranked #7 on Billboard's Hot 100 list of all-time top artists in 2008, and #5 on the publication's "Top 50 R&B/Hip-Hop Artists of the Past 25 Years" list in 2010. In December 2016, she was ranked by the magazine as the number two most successful dance club artist, just behind Madonna.
With Five Grammys, eleven Billboard Music Awards, eleven American Music Awards, a star on the Hollywood Walk of Fame, and eight Guinness World Records making her one of the most decorated musicians in history. The Rock and Roll Hall of Fame inducted her in 2019. This woman has done it all, and you can expect absolute wonders when she performs live on stage.