Moda Center | Portland, Oregon
Tired of sitting in front of the TV? Get out and treat yourself to a night of hysterical entertainment with America's favorite puppeteer and ventriloquist, Jeff Dunham!! Coming to the Moda Center with an all-new show on Thursday 8th March 2018!!! Grab your tickets now and get ready to laugh your heads off!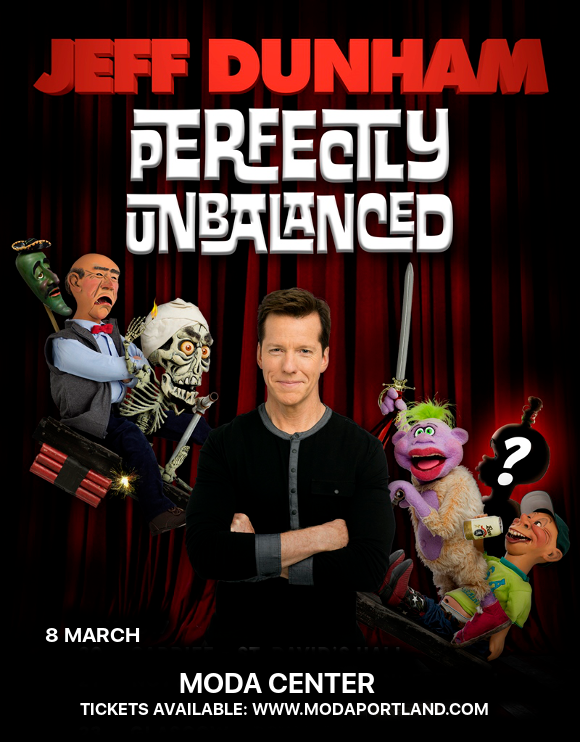 Jeff Dunham, best known for his character "Achmed The Dead Terrorist," has quickly risen to massive fame as one of America's best – and most politically incorrect – comedians. With over a million YouTube subscribers and sell-out shows across the country, he's just received a coveted star on the Hollywood Walk Of Fame.
"When I moved to Los Angeles in 1988 with a car full of clothes and a couple of dummies, never in my wildest dreams did I imagine that one day I would be tripping over my own star on the Walk of Fame,' Durham enthused. "It's truly fantastic and a great honor; I just hope it's not in front of an adult store. Okay, actually, that would be hilarious."
What are you waiting for?? Grab your Jeff Dunham tickets NOW!!