Moda Center | Portland, Oregon
Having celebrated Easter ahead of the bunny, iconic Filipino-American comedy-gold star Jo Koy is embarking on his 2023 Jo Koy World Tour with a special stop at Moda Center on Friday, 12th of May 2023. Following the release of his smash-hit Universal Picture film, "Easter Sunday", Jo Koy heading on a journey of laughs, motherly rants, and hilarious family tales on his world tour. Having performed in sold-out arenas around the globe, Jo Koy has become an acclaimed comedy star for his reliability and undeniable wit. As he spreads laughter and love inspired by his Filipino roots, make sure to save your spot at Jo Koy's blockbuster 2023 Jo Koy World Tour by booking your tickets now!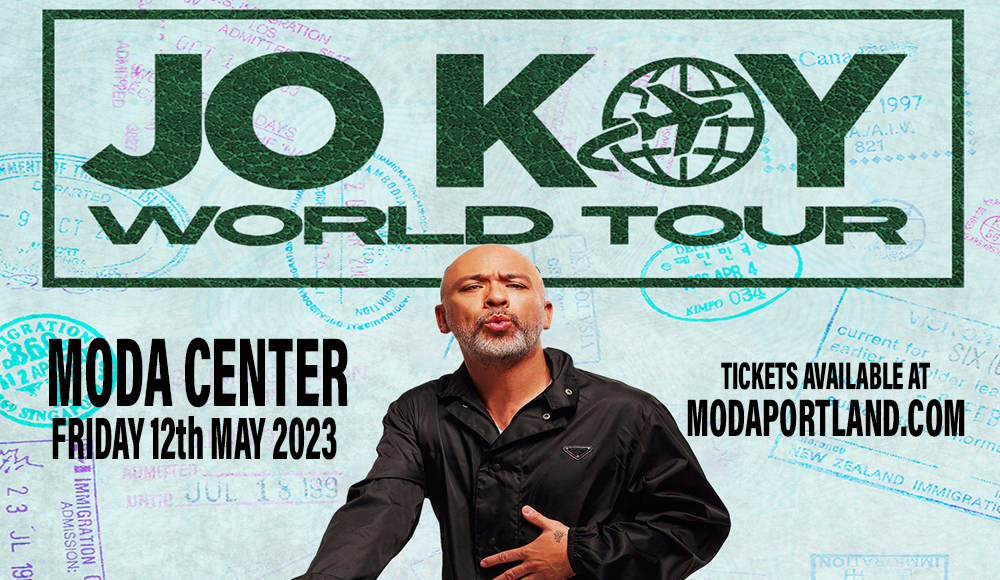 Having made audiences around the globe burst into laughter for his highly-relatable and hilarious Filipino family tales, Jo Koy has become an acclaimed comedy star. Having achieved various milestones including a Universal Picture production and blockbuster Netflix Specials, Jo Koy continues to create strong waves of laughter by launching his very own 2023 Jo Koy World Tour. Fresh from a successful 2023 run of events led by his Universal Picture production, "Easter Sunday", Jo Koy is set to continue the mission of spreading laughter, cheeky antics, and love through his stand-up acts.
Jo Koy's "Easter Sunday", starring himself, revolves around a Filipino-American family celebrating Easter Sunday. With loud screaming, bickering, and banters, the film encapsulates Jo Koy's message to the Filipino-American community which centers on love above all. As a hilarious expository of the Filipino-American culture, Jo Koy's comedic genius centers on his reliability and representation of the community.
"It's an all-Filipino cast. It's an all-Asian cast." Jo Koy shared as he promoted his film. "Major studios backed it…I got to show them that this wasn't a joke, that this was important to me and the Filipino community. So I'm going to go out there and tell everyone. I'll go to every city and talk about this movie."
Crediting his mother for igniting his passion to pursue his love for comedy, Jo Koy often tells hilarious tales about her. He also recalls that his mother frequently encouraged him to participate in talent shows and impromptu performances for relatives and friends.
Commiting to pursue a career in stand-up comedy, Jo Koy faced humble beginnings performing in local stages and guesting gigs. From humble venues, Jo Koy grew massive support and propelled to global acclaim with various TV guestings, Netflix specials, and his biggest milestone yet – a Universal Picture production shown worldwide. With several stand-up features and awards and recognition, Jo Koy has become one of the biggest Filipino-American comics to exist.
Don't miss out on Jo Koy's 2023 World Tour by booking your tickets now!