Moda Center | Portland, Oregon
John Mulaney comes to Moda Center on Friday 12th August 2022 as part of his "From Scratch" tour. The American comedian will embark on his first headlining tour since his highly acclaimed special, Kid Gorgeous. Mulaney will definitely have some new content up his sleeves, considering that he has had a rollercoaster of a year with his personal life. With a divorce, a rehab stint, a highly public relationship with Olivia Munn and now with a baby on the way, Mulaney is expected to draw some inferences from his public life on his upcoming stand-up routines. Mulaney is also a part of this year's Netflix is a Joke: The Festival. If you want to catch John Mulaney live in concert at Moda Center, make sure you get your tickets right now!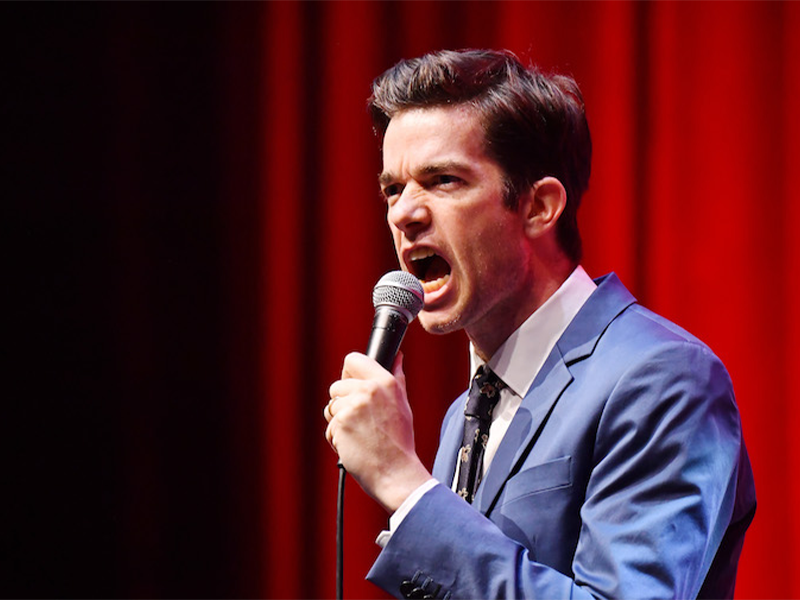 Mulaney has always been described as 'undeniably funny' by his fans. His comic timing, delivery and content are always on point and to top it off, he's a great presenter too. His writing skills are commendable and his stint on Saturday Night Live as a writer proves that. Mulaney's upcoming show is more about reinventing himself as a comedian and how his life has changed with the baby. From Scratch also sees Mulaney doing a bit of impressions, something he didn't do much before but what he likes to do most is an impression of himself when he wasn't sober. Sometimes, it makes the audience awkward, but it's well worth it in the end. His comedy is also intelligent, articulate, and free-flowing, allowing the audiences to easily transition their focus from one joke or story to another.
Mulaney is one of the most recognized comedians in the country and once David Letterman praised him as the future of comedy. He is known for selling out venues and his fans were delighted when the tour was announced. He provides a genuine, hilarious comedy experience every time he steps on the stage. You can catch John Mulaney live at Moda Center by getting your tickets ASAP before they are sold out!