Moda Center | Portland, Oregon
The ultimate collaboration of the year is finally announced! Come by the Moda Center on 14th of October 2023 as top artists in the R&B and hip-hop scene are coming together to perform their hottest and latest tracks! This concert is part of Joji's Pandemonium Tour in North America along with the famous Kenny Beats. The concert's headliner, Joji, is known for his trip-hop and lo-fi music. Kenny Beats, one of the most in-demand rap producers of the decade, will be performing for the audience as well. That's not all! You will also get to watch guest artists Lil Toe, internet's odd new rap sensation and SavageRealm, a successful Soundcloud rapper. This concert promises a unique production, astounding beats, and more! Brace yourself for this one-of-a-kind concert. This beautiful Pandemonium is waiting for you! Mark your calendars, and reserve your seats before it's too late!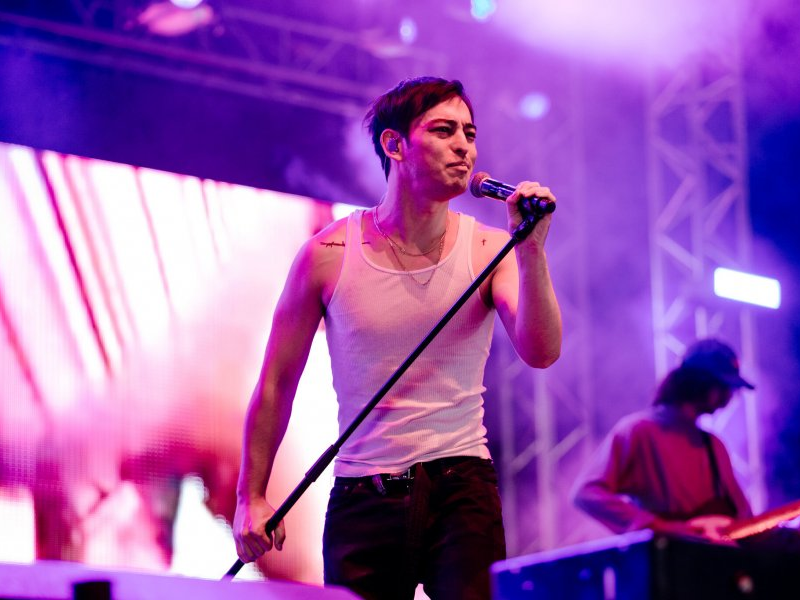 George Kusunoki Miller, or Joji, was popularly known for previously playing the characters Filthy Frank and Pink Guy on his online show in Youtube. From there, he shifted his career to pursue music seriously and finally create a sound that he wants to hear. He came back with a new stage name, Joji, and debuted with an album called "Ballads 1". One of his best singles, "Glimpse of Us" broke several records and became RIAA Platinum-certified. In 2022, he released his third studio album called "Smithereens". From playing popular comedic characters, he has grown into one of the most popular artists in the world.
Joining him in the concert is Kenneth Charles Blume III or popularly known as Kenny Beats. He is a renowned producer with an innovative approach to music production. He started out by playing drums and guitar as a kid before studying at Berklee College of Music. Described as an upgraded model of an old-fashioned producer, he has a varied production style with most of them in the trap music genre.
The guest artists, Lil Toe and SavageRealm are two rising stars in the industry in the R&B scene. Lil Toe, known for his unconventional approach to rap, brings a refreshing and satirical style to his music. He wears a customized toe costume for public events hiding his identity. He gained widespread recognition in 2017 in the hip hop community with his remix with Riff Raff. Meanwhile, SavageRealm delivers hard-hitting, gritty tracks that incredibly move listeners. Also known as Nick Onkoba, is a 19-year-old rapper and producer renowned for his comedic drill style. Hailing from Houston, Texas, he has gained recognition under his stage name for his distinct blend of humor and hard-hitting rap as well as his viral social media presence.
Expect the unexpected as Moda Center, known for its dramatic productions and incredible events, hosts these artists to explore new sonic territories and create an atmosphere that blurs the lines between artist and audience. It's going to be the best Saturday of your life!
Tickets for Joji & Kenny Beats at the Moda Center on Saturday, 14th October 2023 are out now! Secure your spots before they are all sold out!