Moda Center | Portland, Oregon
Clear your calendars – it's Katy Perry! Ladies and gentlemen, the Moda Center is proud to present the iconic musical sensation and top pop star on Friday 2nd February 2018, guaranteeing a show that will pull out all the stops and surpass every expectation! Tickets on sale now, and going fast! Get yours quick to be sure of your place at the show!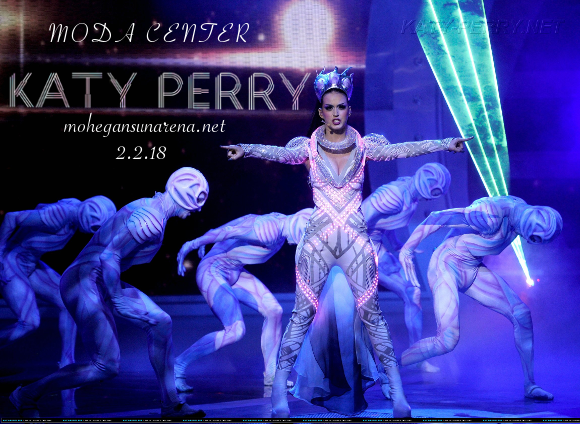 Katy Perry, blasting her way into every household across the world with her attention-grabbing single "I Kissed A Girl," has gone on to become one of the best-selling musical artists of all time. After the success of her second album, "One Of The Boys" (her first under the name "Katy Perry," having previously and unsuccessfully released her first album under her birth name Katy Hudson) she went on to release "Teenage Dream," her third, in 2010. The album was a global smash hit, beating the success of her second, and meeting with approval from critics and audiences alike. "Teenage Dream," was nominated for no less than seven Grammy Awards, including Album of the Year, Best Pop Vocal Album, and Record of the Year – and won in the category of International Album of the Year at the Juno Awards of 2011.
From there, Katy Perry simply went on to further success, topping the charts again and again and again, scooping up awards, breaking records, and delighting listeners across the planet. To date, she is, as listed by Forbes magazine, one of the top earning women in music in the world.
Don't miss your chance to see the superstar live – book your tickets today!!