Moda Center | Portland, Oregon
One of R&B's brightest shining stars in the scene, Kehlani, is back stronger than ever, set to throw a big road trip for their fans in support of their new album "Blue Water Road". The new record features Kehlani's new singles "Little Story", "Up at Night" feat. Justin Bieber, and "Everything". The Blue Water Road Trip Tour is taking a pitstop at Moda Center on Saturday, 17th of September 2022. As the soulful voice behind R&B hits "Gangsta" and "Nights Like This" feat. Ty Dolla Sign, big surprises are in as Kehlani unleashes this big new era on tour. So, hurry up and book those tickets now!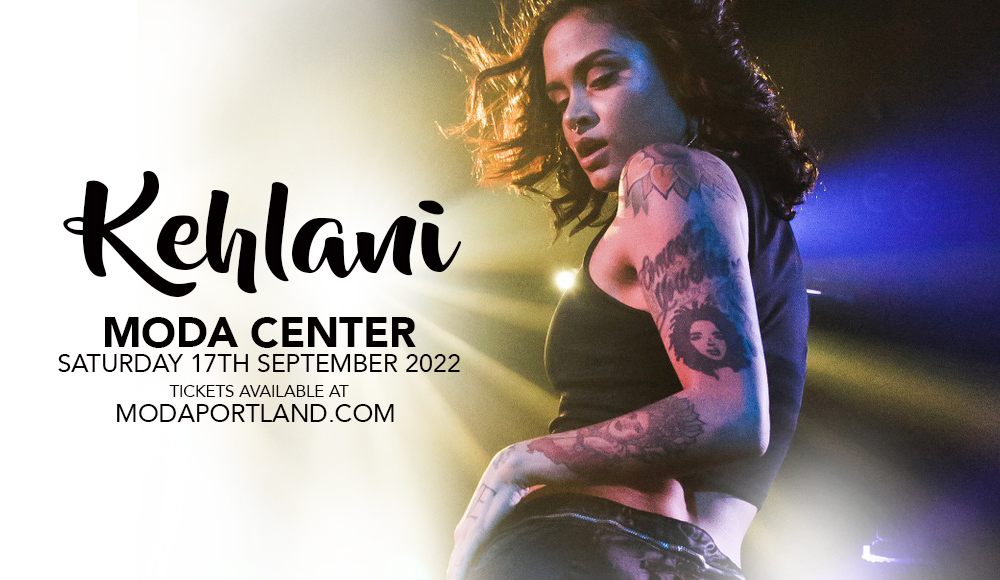 Kehlani's third studio record "Blue Water Road" just hit the shelves last April 29th, with fans hyped up to hear their new material. In a statement, Kehlani said "Blue Water Road is a destination in my mind, I'm giving everyone access. It's an emotional journey, a sexual journey, and a spiritual journey. To me, the album is like a glass house. It's light, transparent, and the sun is shining right through it."
With "Blue Water Road" being her most mature record yet, Pitchfork says that the new album is "Kehlani's most mature and thematically challenging album is steamy and committed, more eager than ever to bet it all on love. They've never sounded more comfortable in their own skin".
As a follow-up to her 2020 debut album "It Was Good Until It Wasn't", Kehlani's emerged from their past struggles and challenges faced. In a statement with Rolling Stone, they say "All the changes in my personal life ended up being public for everyone to see. My last album was this toxic album about being in a heterosexual relationship… And now I've fully come out as a lesbian and I'm happy and healthy. And the music is different because of it. I knew that there would be a shift in everything because everything was changing".
With her new tour in support of her big new record kicking off, Kehlani hopes that fans and listeners "leave knowing that you can make it as far as you want by being 100% yourself."
Kehlani is one of the hottest R&B stars taking on the global stage in the R&B scene. Originally hailing from California, a knee injury in junior high which prevented her from dancing, led her to find her edge in singing, becoming exposed to various R&B artists.
She made her first steps into the scene as a member of the pop band "Popylyfe", which joined America's Got Talent, finishing in fourth place. After the show, Kehlani struggled to get by. They found light at the end of the tunnel when she returned to LA after host Nick Cannon heard her SoundCloud track "ANTISUMMERLUV".
She then got some studio recording time and dropped mixtapes which were widely well-received. In 2016, they were nominated for a Grammy Award for Best Urban Contemporary Album for her mixtape "You Should Be Here".
Kehlani's hit tracks and fan favorites include "The Way" feat. Chance the Rapper, "Gangsta", "Good Life" with G-Eazy", "Honey", "Nights Like This" feat. Ty Dolla Sign, "Can I" feat Tory Lanez, "Altar", and "Up at Night" feat. Justin Bieber.
As Blue Water Road comes to life in this big road trip tour, Kehlani is set to give it her all, and bring the message of her album that she takes great importance in, live on stage to all of her fans. "I hope they leave feeling more connected with each other as an audience. I hope they leave knowing that you can make it as far as you want by being 100% yourself." she tells Rolling Stone.
So, grab those road trip tickets now by hitting that button right there!