Moda Center | Portland, Oregon
One of the hottest rising Asian-American acts to dominate the global airwaves, Keshi, is set to fly to 'HELL & BACK' on his big 2023 world tour. The man behind infectious ultra-chill, R&B, and lo-fi hip-hop tracks such as "like i need u", "2 soon", and "drunk", released his debut studio album "Gabriel" earlier this year and is currently on a world tour in support of his new milestone. Taking it up a notch by popular demand, Keshi's kickstarting a big new year with another world tour, going to 'Hell & Back' across Europe and North America. Don't miss out on Keshi live on stage at the Moda Center on Sunday, 2nd of April 2023 by booking your tickets now!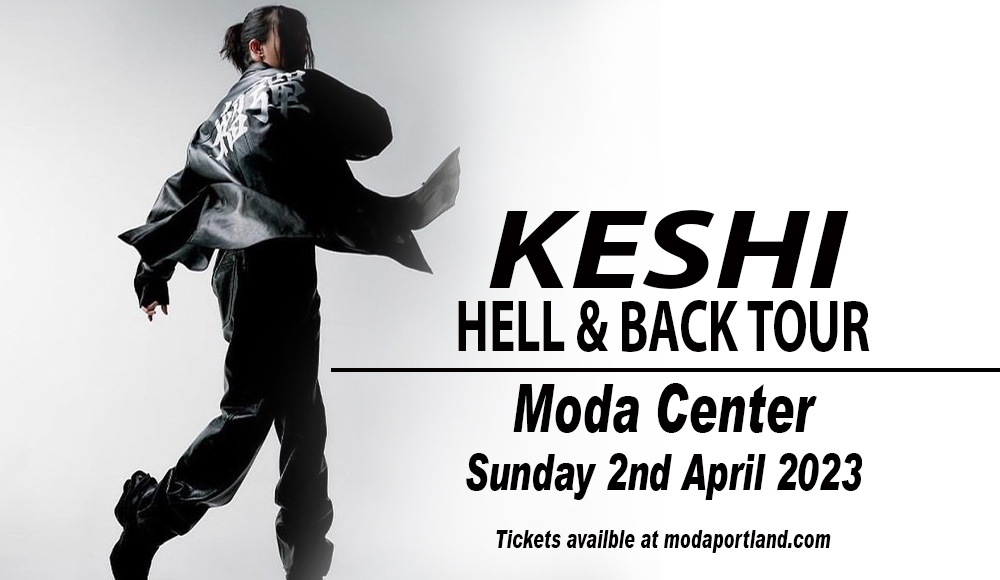 Hailing from Houston, Texas, the Asian-American singer began learning the guitar at age 13, picking it up from his grandfather. Self-taught using his grandpa's Vietnamese music book, he cites Ed Sheeran and John Mayer as his greatest musical influences growing up. The name "Keshi" came from a childhood name that his fiancé's parents called him since 5th grade as the young lad frequently visited his childhood friend. In 2017, he took the name and started uploading tracks to SoundCloud, garnering online attention.
Fast-forward to the present, Keshi has accumulated over a billion streams for his lo-fi productions matched with bittersweet melodies, relatable lyrics, and chill beats. His tracks like "Just Friends", "like i need u", "2 soon", and "right here" became hits and fan favorites.
With a couple of EPs and single albums featuring infectious lo-fi, chill, and lamenting lyrics to his gentle and alluring vocals, a full-length album became highly anticipated among his fans. In March of 2022, he finally dropped his debut studio album "Gabriel" featuring his singles "Somebody", "Touch", and "Get It".
"It essentially [goes] back to this thought about family and where my life is going right now. I think it's just a reflection of how incredibly personal the whole record is to me." Keshi shared with NPR about the title and theme of his new album.
Receiving critical acclaim from various publications including NPR, Rolling Stone, and Consequence, MTV expressed that the record is "a raw and revealing portrait of the man behind the artist."
"I've always enjoyed art from creators that are honest and I've strived to make work that lives up to those same expectations," Keshi shares in his new documentary "GABRIEL: The Documentary" where he shares a peek at the creative process for his new album.
As he wraps up the "HELL/HEAVEN" tour this December in Asia, Keshi's gearing up for the "HELL & BACK" tour as he kickstarts a big and bright new year. Don't miss out on the "HELL & BACK" tour by booking your tickets now!