Moda Center | Portland, Oregon
KISS fans, are you ready for some MASSIVE news?? The legendary band are headed to the Moda Center on Friday 1st February 2019 as part of the End Of The Road tour – that's right, their very last tour ever!! As we're sure you can imagine, this tour is going to be the real Kiss deal – makeup, smoking guitars, rotating drum kits, special effects and more! Get ready for what promises to be one of the greatest shows of the year – get those tickets NOW, because they won't last!!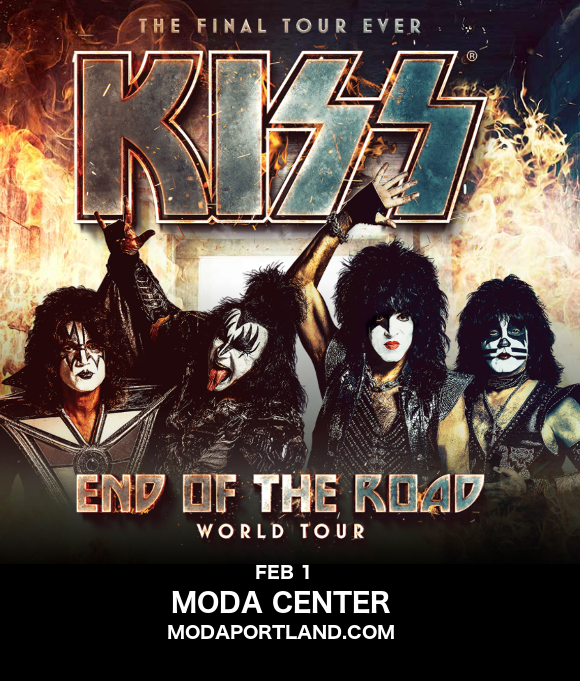 Currently consisting of Paul Stanley, Gene Simmons, Tommy Thayer, and Eric Singer, Kiss' iconic image, with the white face paint, platform boots and chains and spikes, and stage shows full of fire, fake blood and levitating drum kits, gained them a reputation in the 70s for their live performances in addition to their immensely popular music.
With no less than an astonishing 24 full-length studio albums covering the span of their 4-decade long career, Kiss have to date sold over 100 million records, making them one of the best-selling bands in the world. This tour promises to be the greatest KISS experience EVER – so don't miss it!! What are you waiting for?? Get your tickets TODAY!!