Moda Center | Portland, Oregon
It's time to lift your praises high! The award-winning contemporary Christian artist, Lauren Daigle, sent believers around the globe to tears with her acclaimed praise hits "You Say", "Trust In You", and "Rescue". As she gears up for the release of her upcoming LP, Daigle announced dates for her upcoming Kaleidoscope Tour this 2023, serving tear-jerking nights of worship across the country. The tour includes a special stop at Moda Center on Thursday, 16th of November 2023. In support of her fourth studio effort, make sure to save your spots at this awesome night of worship led by the one and only Lauren Daigle. Book those tickets now!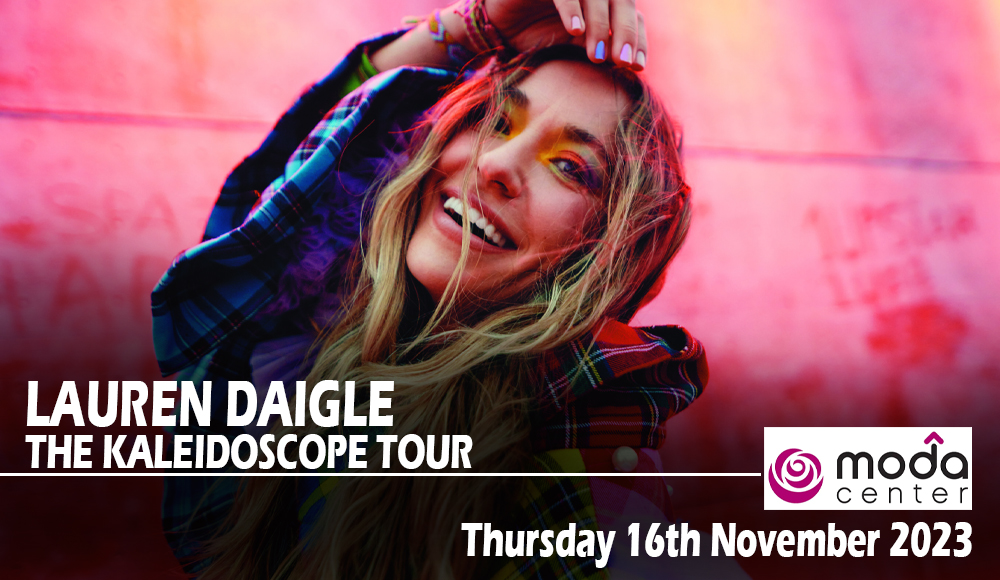 Kicking off this fall, Lauren Daigle is set to serve astounding nights of worship across the country later this year. Having performed over 400+ concerts to date, Lauren Daigle never fails to deliver tear-jerking moments through her praise and worship hit tracks including "You Say", "Look Up Child", "Trust in You", and "Rescue". Gearing up for the release of her upcoming self-titled album, The Kaleidoscope Tour will bring her biggest hits, church favorites, and new praise hymns to the live stage.
"This is my most precious project," the singer shared in a statement about her upcoming record. "It's got fun moments, solemn moments, extrovert moments and introvert moments. And I'm just thrilled about taking my songwriting further on this record than anything I've done previously."
The album follows 2018's "Look Up Child" which spawned praise hits "Rescue", "Look Up Child", "Still Rolling Stones", and "You Say", all of which bagged Gold and Platinum certifications from the RIAA. "Look Up Child" also hit #3 on the US Billboard 200, her highest record on the chart to date. Her upcoming release is said to come out in 2 sets, 10 tracks each hitting airwaves this May, and the remaining set to follow later this year.
Last March 30th, the Grammy Award-winning Christian singer performed the television debut of her new single "Thank God I Do" on TODAY. The first single off of her new project exudes grace and vulnerability as she thanks the Lord for "the beauty of who he puts in your life to carry you through certain seasons".
In an article by Church Leaders, the single is explained to have come out of pandemic lockdowns and life uncertainties. Despite the world's surprises, "God puts very specific people in your life for a very specific reason. And I needed the people in my life at that time around me to keep my head above the water," Daigle shared.
The emotional ballad marks her first release after signing with Atlantic Records last month, to which she expressed that she was "thankful and exhilarated" to work with her new label.
"I have so much respect for the artists they represent," Daigled shared. "I grew up routinely listening to Aretha Franklin, Matchbox Twenty, and Paramore, was always amazed at the vocal ability of Sia, found myself lost in the joy and curiosity of Coldplay, while diving into the lyrics of Ed Sheeran. To be amongst people I've been so deeply inspired by, I must simply smile."
As her newest release since 2018's massive success with "Look Up Child", Lauren Daigle's pumped up to continue sharing hymns and praises that ignite God's love in each and every believer.
As The Kaleidoscope Tour brings Daigle back to lead praise and worship across the country, make sure you won't miss out on awesome nights of worship as Daigle sends tears and arms raised in praise as she leads praise and worship. Book those tickets now!