Moda Center | Portland, Oregon
The country's 'genre-bending' queen is back on tour! Dropping her newest single "About Damn Time", Lizzo's set to embark on The Special Tour with her very special guest, American rapper Latto. Moreover, Lizzo is set to release her upcoming fourth studio record "Special" this July. It surely is 'about damn time since you've heard new music from the queen herself, and it's all coming to life at The Special Tour, making a special stop at Moda Center on Friday, 4th of November 2022. Fans are in for big surprises by the one and only Lizzo as she brings back her iconic hits and performs fresh new tracks off of "Special" in this new tour. Book your tickets now!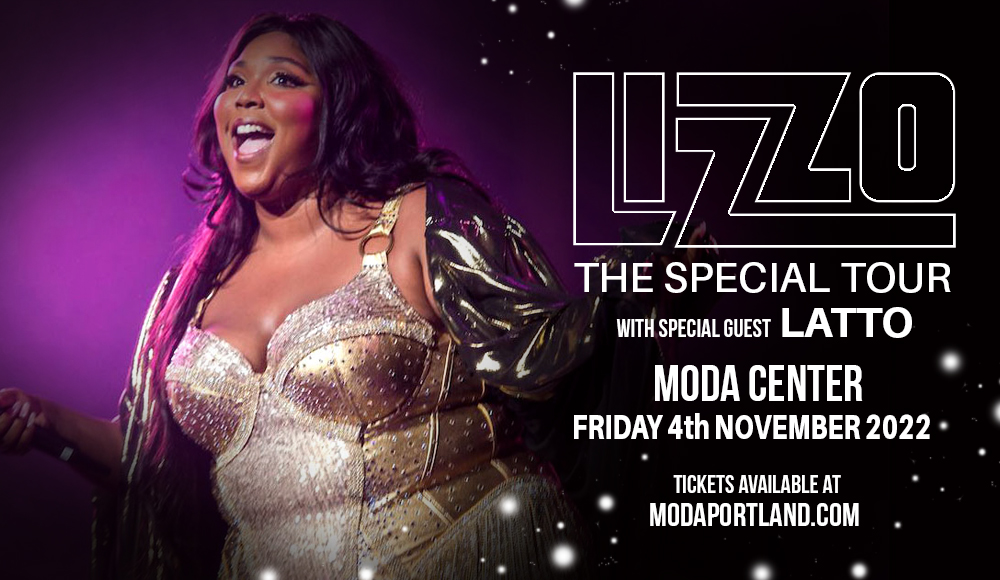 Rooted in Houston rap as Melissa Viviane Jefferson, Lizzo found exposure to all sorts of music including gospel soul and classical flute growing up. Forming an early musical group named "Cornrow Clique" with some friends, she got her nickname "Lizzo", a spin-off of "Lissa" inspired by Jay-Z's "Izzo (H.O.V.A.).
At 21, Lizzo moved to Minneapolis after the death of her father, trying to take a shot into the music scene. In 2013, she released her debut hip-hop-driven album "Lizzobangers". The album features her debut single "Batches and Cookies" featuring Sophia Eris. The Guardian said "At times joyfully nonsensical, Lizzo's stream-of-consciousness rhymes can also be lethally pointed." rating the album 4 out of 5 stars.
From then on, Lizzo steadily grew a following, earning acclaim for her gritty sound.
Lizzo's grit has always been evident in her music which also translates into her mission of addressing social issues covering race, body positivity, and sexuality.
Her next record "Big Grrrl Small World" further raised the bar for Lizzo. Her track "My Skin" served as a 'thesis statement' for her second album. "You can wake up and change many things about your appearance, but the inevitability of waking up in your skin is what unifies us." Lizzo told Vice. The album with its other singles "Humanize" and "Ain't I" made it to Spin's "50 Best Hip-Hop Albums of 2015" at #17.
Though steadily amassing an audience and acclaim for her music that tackles her advocacies for body positivity, race, and sexuality, Lizzo found her big breakthrough in 2019. Her 2017 single "Truth Hurts" became a sleeper hit, becoming her first #1 on the Hot 100. She's also the first solo Black female R&B singer to do so since Rihanna's 2012 single "Diamonds".
From then on, Lizzo made waves in the global stage, amassing a large number of new listeners and platinum certifications for her singles "Juice", "Truth Hurts", "Tempo" featuring Missy Elliott, and "Good as Hell".
Last August, Lizzo teased a "new album era" with her single "Rumors" featuring Cardi B. By April of 2022, she dropped "About Damn Time", her first single off of her upcoming fourth album "Special". The new album is coming out on July 15th.
Fans are in for a special new era as Lizzo prepares for the big launch of her new record, and the start of The Special Tour. Don't miss out on big surprises by the one and only Lizzo at The Special Tour, with a special stop at Moda Center on November 4th. Book your tickets now!