Moda Center | Portland, Oregon
If you love Luke Bryan then get ready for some exciting news!! The "What Makes You Country," tour has been extended for a second leg, bringing Luke Bryan, with special guests Jon Pardi and Carly Pearce to the Moda Center, live on Thursday 11th October 2018! Get ready for a phenomenal country show – get your tickets NOW while you have the chance!!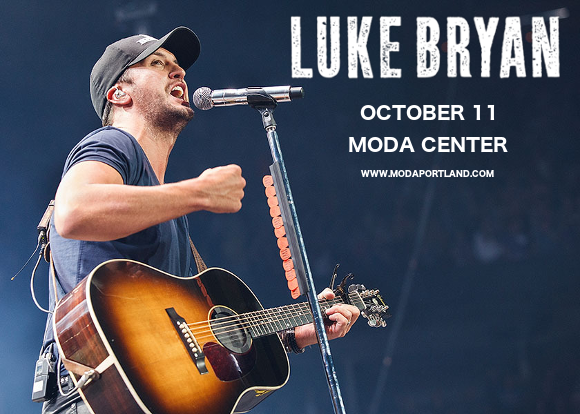 Luke Bryan's latest album, "What Makes You Country," is a reflective look at various aspects of life that have changed throughout his career, highlighted in the single "Light It Up". "I think it just really defines kinda where people are these days," Luke Bryan explained in an interview. "You use your phones—we've both got our phones right here. You use your phones so much and you use text messaging so much. The song is about a guy who is just waiting for his phone to buzz and light up and see if she's gonna call him up for a late-night rendezvous. When Brad and I sat down to write the song, I just remember going, 'This is kinda what people do these days. They use their phones to break-up and get back together.'"
Get ready to hear all the latest songs and more – grab your tickets today!!