Moda Center | Portland, Oregon
From across the pond, the English Fusion-Rock band, Muse are coming to North America for their Will of the People World Tour, stopping at the Moda Center on Sunday, April 16th, 2023, and they bring the very beautiful and hard-rocking Evanescence as opening band with them, grab some tickets, and get ready as they bring their newest album states-side for the first time! Muse brought out their brand-new album, Will of the People, this last August 2022 and describe it as "a greatest hits album – of new songs."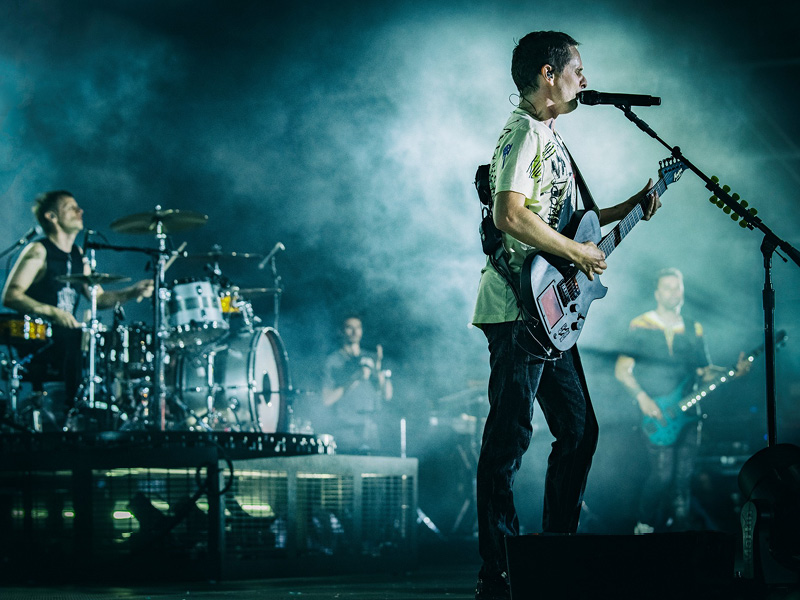 Formed in 1994 in Teignmouth, Devon, Muse are lead singer, guitarist and keyboardist, Matt Bellamy, bassist, guitarist and singer, Chris Wolstenholme, and drummer Dominic Howard. Touring members of the band are guitarist, keyboardist, synthesizer, singer and bassist, Morgan Nicholls, trumpeter Dan "The Trumpet Man" Newell, keyboardist and synthesizers, Alessandro Cortini, and keyboardist, synthesizers, guitarist, percussionist and singer Dan Lancaster.
Will of the People, featuring the singles "Won't Stand Down", "Compliance", "Will of the People", "Kill or Be Killed" and "You Make Me Feel Like It's Halloween," is the band's ninth studio album, and charted at the number 1 spot on both the Top Rock Albums and Top Alternative Albums charts and peaked at number 15 on the Billboard 200, it is also the bands seventh consecutive UK number 1 Album.
Muse have been awarded many accolades including, two Grammy Awards, two Brit Awards, five MTV Europe Music Awards and eight NME Awards. They have also received the Ivor Novello Award for International Achievement from the British Academy of Songwriters, Composers and Authors.
From Little Rock, Arkansas, Evanescence is lead singer, pianist, keyboardist, and harpist Amy Lee, guitarist and singer Troy McLawhorn, guitarist Tim McCord, drummer Will Hunt, and bassist and singer Emma Anzai. They released their fifth studio album, The Bitter Truth, in March 2021 charting at number 11 on the Billboard 200, number 2 on both the Top Rock Albums and Top Alternative Albums charts and number 1 on the Top Hard Rock Albums chart.