Moda Center | Portland, Oregon
Are you ready to rock your body?! Well let's get ready to rock the block! New Kids On The Block, MixTape Tour 2022 comes to Moda Center on Sunday, June 5th, 2022 with Salt N Pepa, Rick Astley and En Vogue! Come on, this is going to be the party of the year, so, issht push it and grab your tickets now, because this lineup is never gonna give you up, never gonna let you down, never gonna run around and desert you! Put your hands up!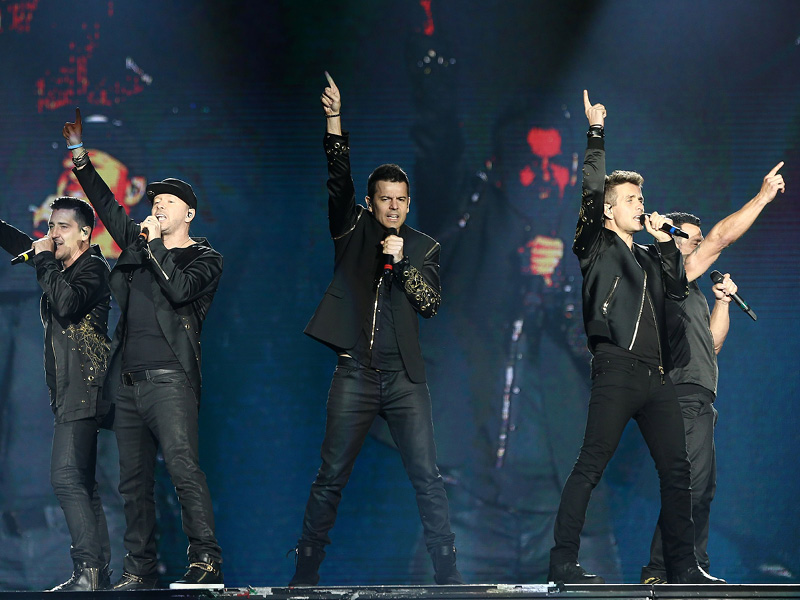 "Get that confetti ready because we're coming to a stage near you in 2022!! We had a blast out on the first Mixtape tour in 2019 and can't wait to take it to another level with our fans on the MixTape Tour 2022," NKOTB singer Donnie Wahlberg said. "Just like a mixtape, these shows are going to take audiences through all the emotions. To be able to have Salt-N-Pepa come back and now also have the iconic and legendary Rick Astley and En Vogue join the tour… we could not be more excited. Let's GO!."
New Kids on the Block are, Wahlberg, brothers Jonathan Knight and Jordan Knight, Joey McIntyre and Danny Wood. The group came to fame in the late 1980s and early 1990s, winning two American Music Awards in 1990 for Favorite Pop Rock Group and Favorite Pop Rock Album. The group split up in 1994, but reunited in secret in 2007, recorded a new album, The Block, that was released in 2008 becoming listed as Rolling Stone's number 16, Top 25 Teen Idol Breakout Moment. They released their seventh studio album, 10, in 2013, and their most recent single, "House Party" featuring Boyz II Men, Big Freedia, Naughty by Nature and Jordin Sparks, was released in 2020.