Moda Center | Portland, Oregon
It's a fun-filled trip down memory lane as multi-platinum-selling OG boy band New Kids On The Block bring their all-star Mixtape Tour to Moda Center on Sunday 2nd June 2019! You'd best start practicing that bedroom choreography, as the iconic pop group will be performing a full set of their own classic tunes, as well as featuring an incredible line up of special guest support acts, including Salt N Pepa & Naughty by Nature! It's time to party like it's 1989, people!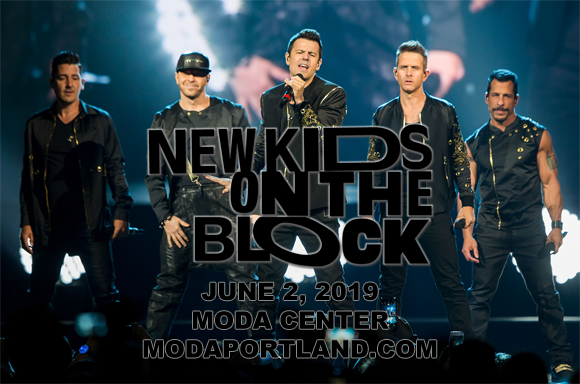 Formed in Boston, Massachusetts in 1984, American boy band New Kids On The Block set the standard for boy bands throughout the late 1980s and early 1990s, selling over 80 million records. The band made its debut in 1986 with a self-titled album, but it was 1988's Hangin' Tough that fared as their breakthrough, launching the single "Please Don't Go Girl", which eventually climbed to No. 10 on Billboard's Hot 100 Singles Chart and became the group's first hit. By the end of the following year, Hangin' Tough had launched five top 10 singles (a first for a "teen" act), had made it to to number one on the Billboard 200 Albums Chart and had gone eight-times platinum. The band won two American Music Awards in 1990 for Favorite Pop/Rock Band, Duo, or Group and Favorite Pop/Rock Album, reaching peak popularity, but by 1994 the group had disbanded after a ten year run. In 2007, the group secretly reunited and in 2008 they released The Block, a new album that they had been covertly recording together. Since then, the group has continued to tour and record together, and in 2014, they received a star on the Hollywood Walk of Fame.