Moda Center | Portland, Oregon
The Nike Hoop Summit makes its phenomenal return to the Moda Center! The sports celebration will take over the iconic entertainment destination in Portland, Oregon, on Saturday, April 8, 2023! The event is set to feature men's, as well as the inaugural women's games comprising top American high school athletes! These teams will compete with top international players composed of athletes 19 and younger! If you want to see young talents go head-to-head with top international basketball players, this is your opportunity to experience the Nike Hoop Summit at the Moda Center! Score your tickets now!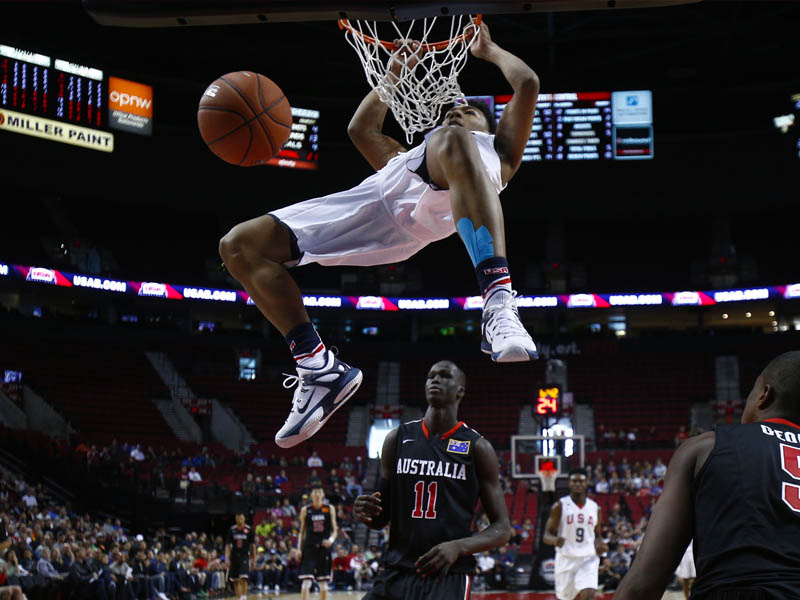 Last year, the Nike Hoop Summit resumed its annual activity after a two-year hiatus. The 2022 Nike Hoop Summit featured the top three men's high school senior prospects. University of Arkansas Nick Smith Jr. and Duke University's Dariq Whitehead and Dereck Lively II showcased why they were selected by these prestigious schools with impeccable athleticism. Meanwhile, Villanova University prospect Cam Whitmore scored a whopping 19 points. He helped the USA secure that 102-89 victory against the World Team, led by Jean Montero, a former New York Knicks 2022 Summer League player.
This 2023, the Nike Hoop Summit continues the tradition and also launches the women's division. USA Basketball CEO Jim Tooley expressed his excitement about introducing new opportunities. "The Nike Hoop Summit has been a great event to showcase the USA's top talent against the World's top talent annually. With the addition of a women's game, there is another opportunity for our top women's players to compete on an international stage. USA Basketball appreciates Nike's continued partnership and support of the women's and men's junior national team programs."
Nike Hoop Summit has featured 253 players drafted into the NBA. Of 253 alums, 14 were selected as the number 1 draft picks, while 90 were in the top 10.
The Nike Hoop Summit has been an annual basketball tradition for over two decades. Some of the NBA's biggest stars, including Kevin Garnett, Dirk Nowitzki, Tony Parker, and many more, have joined the events and played exhibition games.
Score tickets now and witness the promising talents of young future-NBA players as they compete with the world team!