Moda Center | Portland, Oregon
The stars of PBR recently announced the return of their Pendleton Whisky Velocity Tour for 2023 and are ready to crash back into venues and stadiums to give a true lesson in velocity and adrenaline. Tickets are on sale now, so secure yours today for the 7th of January 2023 at the Moda Center. For years, PBR's Pendleton Whiskey Velocity Tour has been showcasing the heart of the sport of bull riding and next year will be the biggest and best tour. For a bucking good time, make sure you are at the Moda Center on 01/07/2023 for the PBR's Pendleton Whiskey Velocity Tour.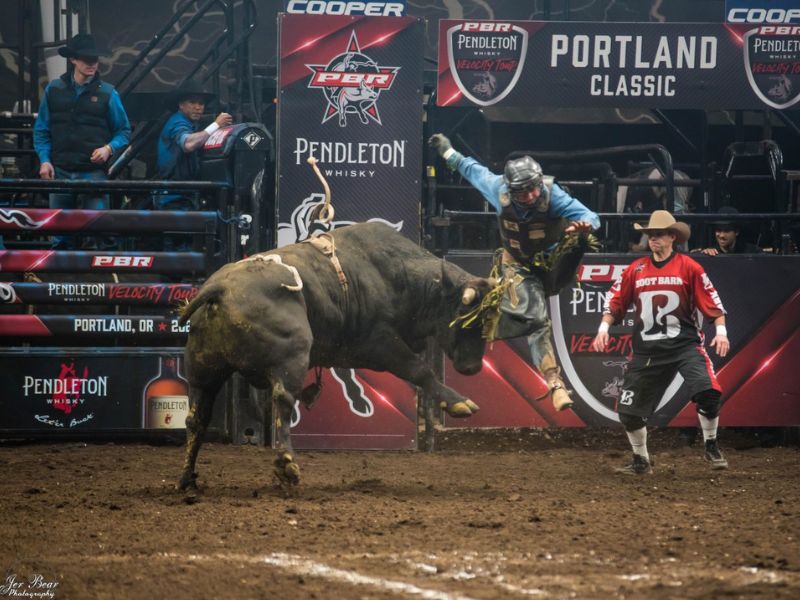 In 2014 The Pendleton Whiskey Velocity Tour (PWVT) began as the Professional Bull Rider's main expansion tour, giving PBR's new talent a chance to increase their position in the overall world standings of Professional Bull Riding. Since then, every year the Velocity Tour constantly brings the high level of cowboy and cattle talent with the excitement, adrenaline and commitment of the sport. It is the tour that has been answering the sports fans' desire across cities in the USA, creating new levels of marksmanship with unforgettable moments. Who can forget when Paulo Ferreira Lima (Bezerros, Brasil) made the perfect performance 3 by 3 in front of a frenzied crowd, desperate to win their first victory in the event since 2018 in the organization's expansion series? That was in 2021, what excitement and new significant rounds, moves and bucks will happen in the Pendleton Whiskey Velocity 2023 Tour? Discover for yourself the physical demand of the ring on the riders, bulls and audiences, but also the fellowship forged with blood, sweat, disappointments and handshakes, as man and beast meet in a battle of wills and talent. So, make sure you are at the Moda Center, Portland, on the 1st of January 2023 and do not miss out.