Moda Center | Portland, Oregon
Raise your glasses everyone — Pink is back, with an all-new tour and all-new album, coming live to the Moda Center on Tuesday 15th May 2018! Known for her phenomenal high-energy live shows, often including not just incredible dancing but daring circus acts from the multi-skilled singer, this promises to be a show you'll never forget! Get your tickets to see Pink NOW while they last!!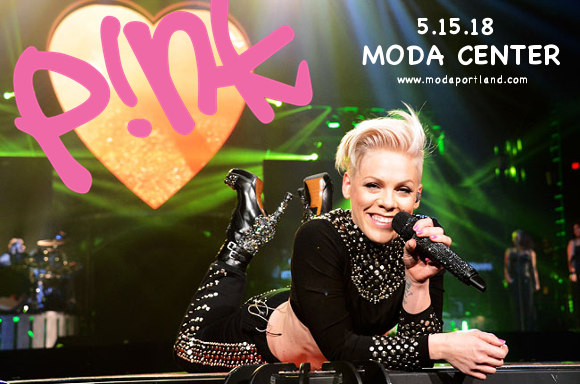 Her new album, her seventh, is entitled "Beautiful Trauma." "I think life is really traumatic," the singer explained, on where she got the title of her new album from. But I also think that there's really beautiful people in the world, and there's more good than bad, and there's love to be made and joy to be had. I try to hold on to the beautiful part."
Listen to the brand new single "Whatever You Want" below – and hurry up and grab those tickets!!