Moda Center | Portland, Oregon
Playboi Carti, Narcissist Tour comes to Moda Center on Saturday, November 13th, 2021. Whole Lotta Red is the most anticipated and ambitious project of his career, the SoundCloud-rap icon channels the cathartic spectacle of metal and hardcore punk, in this, his second studio album, which landed his first number one album on Billboard's 200 Chart back in January. Playboi Carti teased Narcissist Tour with two cryptic Instagram posts, and this is it, his first headline stadium tour has finally allowed the rapper to live out his "Vampire Rock Star Fantasy," as described by Rolling Stone, get your tickets now!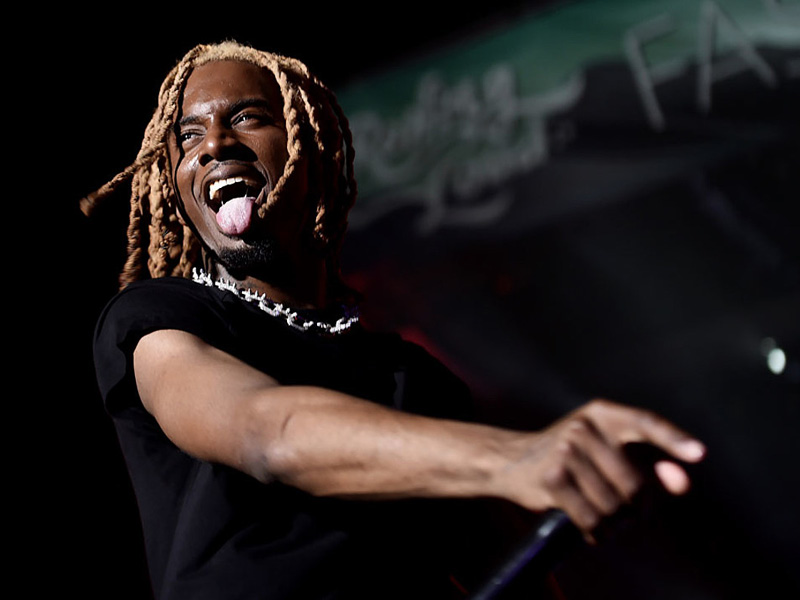 Playboi Carti Lives Out His Vampire Rock Star Fantasy on 'Whole Lotta Red' – Rolling Stone Magazine.
The tour is Carti's first headline tour since 2018 when he traveled to several cities for his sophomore album, Die Lit. Rapper and singer-songwriter, Jordan Terrell Carter is Playboi Carti, recognized for his experimental Hip-Hop musical style, gothic fashion, and super mysterious public persona.
Carti's debut studio album, Die Lit, from 2018 peaked at number 3 on the Billboard 200 chart. Then, for the last two years, Carti's highly anticipated upcoming album, Whole Lotta Red, has appeared within sight but out of grasp; the leak-industrial complex acting as a perpetual motion machine, simultaneously fueling the album's hype and delaying its release. Whole Lotta Red was released on Christmas Day 2020, and landed Playboi Carti his first number 1 album on the Billboard 200 chart, and 100,000 equivalent album units earned in the U.S. in the week ending Dec. 31, 2020. The album also came in at the number 1 spot on the Top Hip-Hop and R&B Albums chart and number 2 on the Canada Billboard chart, In addition, Whole Lotta Red, trended number one upon its release on Twitter, and tracks from the album held three out of the top 10 trending spots on YouTube, including number one upon release.