Moda Center | Portland, Oregon
Exciting announcement! The legendary bassist and songwriter of none other than Pink Floyd is hitting the Moda Center on Sunday 25th June 2017! That's right, it's Roger Waters, on tour with his upcoming brand new solo album, "Is This The Life We really Want?" If you're a fan of Roger Waters or Roger Waters, then whatever you do, don't miss this show – tickets are going to disappear so get yours quickly, while you still can!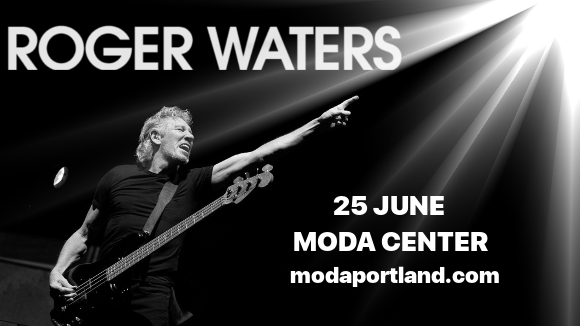 Having written for Pink Floyd since the departure of Syd Barrett in 1968, in addition to being the primary lyricist and co-lead vocalist, Roger Waters led the band in terms of concept, conceiving truly groundbreaking ideas in his narratives, from the Dark Side Of The Moon, to Wish You Were Here, to the Wall, each album truly iconic in its own right. Always progressive and promoting themes of unity and togetherness since the beginning, Waters' upcoming tour is entitled "Us And Them," named after a Pink Floyd song but also in concurrence with a speech by Barack Obama denouncing the concept of an "us," and a "them."
"There is no 'us' and 'them'," Waters said, regarding the name of the new tour; "It's an illusion. We are all human beings and we all have a responsibility to support one another."
The tour will feature a mix of material, from early Pink Floyd favourites to Waters' recent solo work, together with material from his upcoming album. Incredible music driven by passionate ideology, the "Us And Them," tour promises to be a truly unmissable experience.