Moda Center | Portland, Oregon
Mexico's top hip-hop artist Santa Fe Klan is making his way to the U.S. for a massive outing! The rapper will embark on the much-awaited Todo Y Nada tour and will hit 38 major cities! On Wednesday, 14th June 2023, Santa Fe Klan will make a pit stop in Portland, Oregon, and entertain fans at the iconic Moda Center! The highly-acclaimed performer is anticipated to perform his incredible hits and new songs from his latest studio album, Mundo. Fans can also expect an unforgettable Latin music experience as Santa Fe Klan, and special guests Snow Tha Product and Tornillo deliver their high-energy sets! If you're keen on seeing these celebrated performers from Mexico, then secure your tickets now before they sell out!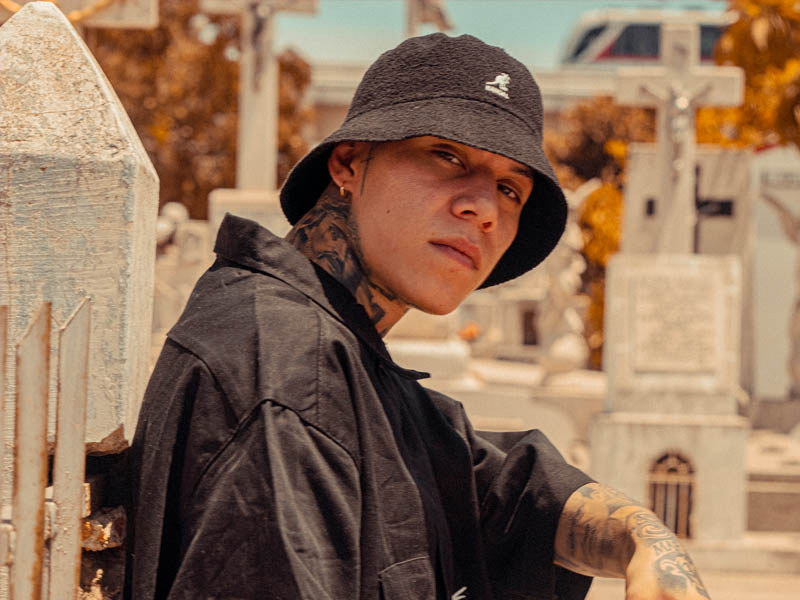 Last year, Santa Fe Klan completed a monster U.S. outing called the Mar Y Tierra Tour. For his Portland stop, he lit up the Moda Center with his biggest hits and songs from his traditional-modern effort, Santa Cumbia. This year, the critically-acclaimed Mexican rapper returns to the Moda Center with a bigger and more groundbreaking production. His 2023 tour will cover larger venues and is expected to bring in a lot more fans, thanks to the phenomenal success of the Mar Y Tierra tour. In a statement, Santa Fe Klan expressed his excitement about returning to North America. "I am thrilled to begin touring again across the U.S.After my tour last summer, this will be my third tour in the U.S., and fans can expect a ton of new music and an elevated show with a whole new production. I am grateful for everyone involved in putting on this tour, and I can't wait for fans to experience what we're preparing."
Angel Jair Quezada Jasson took the name Santa Fe Klan to pay homage to his hometown, Santa Fe. The acclaimed rapper began experimenting with music since 13 and even created a DIY home studio at his home. When he got older, he moved to Guadalajara and signed with a hip-hop label known for working with up-and-comers.
In 2021, Santa Fe Klan made a groundbreaking record, Santa Cumbia, which infused hip-hop with regional Mexican music like cumbia and vallenato. Last year, he released his latest studio album, Mundo, featuring the lead single, "Mar Y Tierra."
Tickets to see Santa Fe Klan's much-awaited show at the Moda Center are now available!