Moda Center | Portland, Oregon
This summer, Latin rap icon Santa Fe Klan is embarking on a U.S. outing titled the Mar Y Tierra Tour. The 15-date trek kicks off in July and ends in August. The rapper will travel to 15 major cities and stop at the Moda Center in Portland, Oregon, on Wednesday, 3rd August 2022. Santa Fe Klan is set to perform songs from his latest album, Santa Cumbia, as well as hits and fan favorites from his previous works. For his show at the Moda Center, Santa Fe Klan brings special guests, Tornillo and MC Davo. If you're a fan of Latin rap, you should get your tickets now and witness the best of the genre!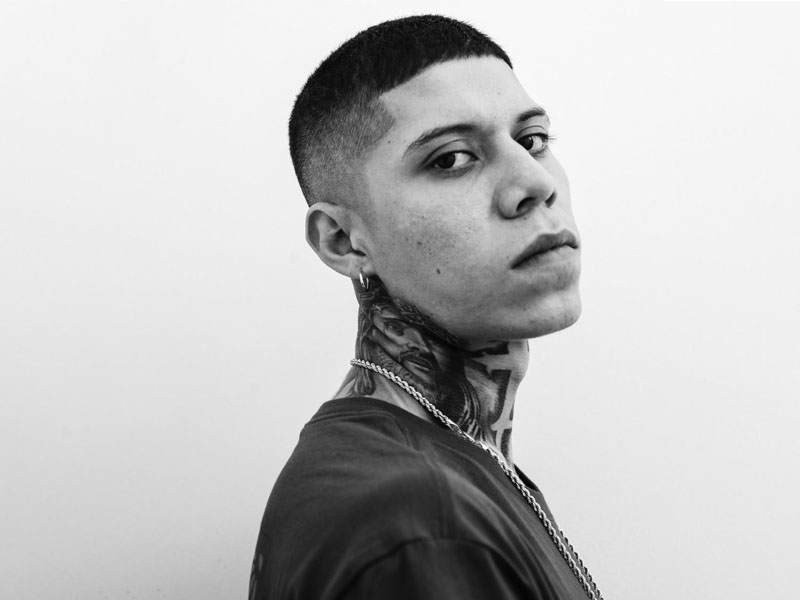 Santa Fe Klan is the stage name of Latin hip-hop artist Angel Jair Quezada. The rapper, who hails from Mexico, Guanajuato, grew up in the small town of Santa Fe, hence his moniker Santa Fe Klan. During his early teens, Santa Fe Klan started writing songs and building a home recording studio. With the support of his parents, he decided to pursue music full time and moved to Guadalajara. There, he had a short stint with Alxada Records, which is known for distributing music of Latin hip-hop artists. In 2020, Santa Fe Klan collaborated with fellow hip-hop artists, Akwid and Neto Pena for the track "Gallo De Pelea." One year later, Santa Fe Klan collaborated with Lupillo Rivera, Aleman, B-Real, and Snoop Dogg for the single "Grandes Ligas."
Santa Fe Klan has released six full studio albums, with his latest being the Santa Cumbia, released in February 2021. For his latest work, Santa Fe Klan experimented with various musical instruments. Santa Cumbia contains influences from traditional Colombian dance music, in which the rapper utilized accordion elements. The album spawned the singles "Luna Y Mar," "Vuelve," and "Maria." In the same year, Santa Fe Klan released another collaboration song titled "Cuidando El Territorio," with Caliber 50 and Beto Sierra. The song quickly became viral and amassed millions of streams on various platforms.
If you love Latin hip-hop, you should check out Santa Fe Klan, with his support acts Tornillo and MC Davo at the Moda Center!