Moda Center | Portland, Oregon
This is guaranteed to be one for the books, synth-rock legends, Smashing Pumpkins are bringing the Spirits on Fire Tour with very special guests, folk-rock heroes, Jane's Addiction, and pop-rocking, Poppy to Moda Center on Sunday, November 13th 2022. While Smashing Pumpkins carved out their own space in the 90s grunge scene, Jane's Addiction were doing the same with their funk-influenced brand of alt-metal, meaning there's a lot of variety in store for you, and you're unlikely to find a gig with this amount of history and mixed like this again for a while, so grab some tickets now!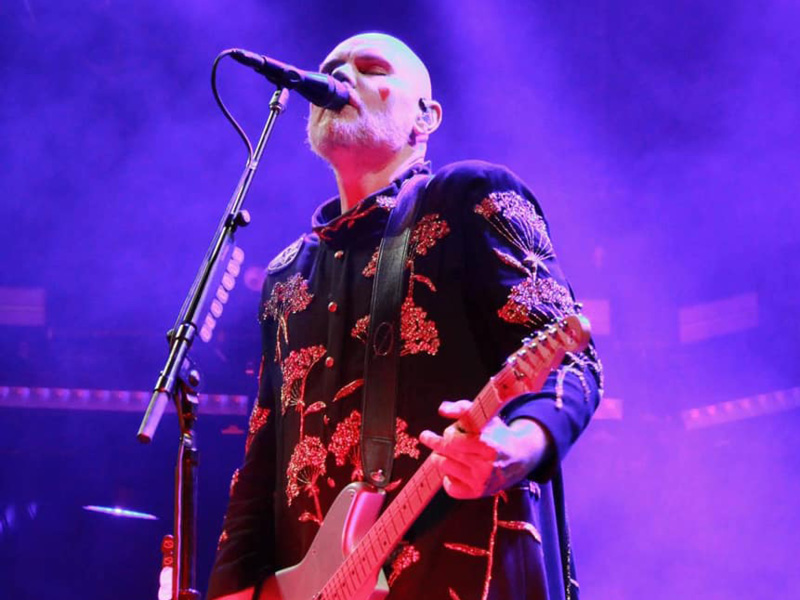 The history of The Smashing Pumpkins and Jane's Addiction go way back to their beginnings in the late 80s, when they performed together in Chicago at the O.G. Pumpkins' third show ever. "There's a lot of familial ties," says Billy Corgan during an interview. "There's a lot of crazy cross-pollenation stuff that's gone on with Jane's through the years — I love 'em. They're one of the greatest bands ever." With over a dozen albums between the two bands, you're guaranteed some hits, plus the Smashing Pumpkins guitarist Jeff Schroeder also recently confirmed that the band has completed work on its 12th album, calling it "big" and "epic."
Formed in the windy city of Chicago, way, way back in 1988, by lead singer and guitarist Billy Corgan, The Smashing Pumpkins have undergone many lineup changes over the years, the current set up is Billy Corgan along with, drummer Jimmy Chamberlin, guitarist James Iha and guitarist Jeff Schroeder, as well as live touring members, bassist Jack Bates and keyboardist Katie Cole. The band became a hit with their 1993 album, Siamese Dream, but it was their followup album, Mellon Collie and the Infinite Sadness, in 1995 that catapulted the band to grunge-rock stardom. Their latest and eleventh studio album, Cyr, came out in November 2020 and charting at number 86 on the Billboard 200 and number 10 on the Top Rock Albums Chart.