Moda Center | Portland, Oregon
Prepare for an intense night as Suicideboys, Ghostemane, and City Morgue electrify the Moda Center on October 18th, 2023. These trailblazers of underground rap have made their mark with an innovative blend of punk, trap, metal, and electronica that's unforgettable to all who hear it. Suicideboys, from New Orleans, have commanded global attention with their raw authenticity. Florida's Ghostemane pushes genre boundaries, pairing provocative lyrics with a unique sound, while New York's City Morgue injects punk-infused rap with unabating energy. At Portland's acclaimed Moda Center, experience a concert that promises to both stir your soul and shake your senses. These artists' unorthodox approach to hip-hop has earned them critical acclaim and a devoted worldwide following. Get your tickets now for an unforgettable journey through the radical sounds of Suicideboys, Ghostemane, and City Morgue. Embrace this spectacle and experience the true artistry of underground rap.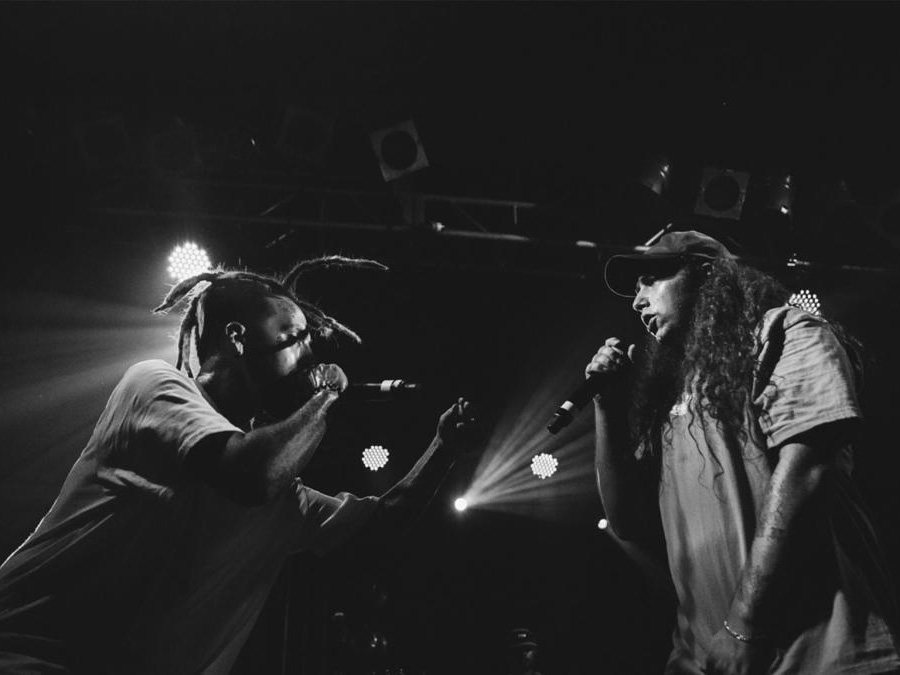 Brace yourself for a whirlwind night of powerful rhythms and raw lyricism as underground rap pioneers Suicideboys, Ghostemane, and City Morgue storm the Moda Center on Wednesday, October 18th, 2023. Hailing from disparate corners of the U.S., these audacious musicians are rewriting the narrative of global hip-hop, churning it with unparalleled energy and radical honesty.
The Suicideboys, a dynamic duo born in the depths of New Orleans, have remodeled the underground scene with a potent fusion of punk, trap, and heavy metal. Ruby da Cherry and Scrim have imprinted their authenticity on global audiences through compelling tracks such as Paris and Kill Yourself (Part III).
The enigmatic Ghostemane emerges from Florida's vibrant landscape, testing the limits of genre with his groundbreaking amalgamation of rap, metal, and electronica. His intellectually stimulating lyrics and unique auditory aesthetic shine in chartbusters like Mercury: Retrograde.
City Morgue, the brainchild of New York talents ZillaKami and SosMula, inject their music with a contagious, raw vigor. Renowned for their explosive performances and punk-influenced rap, they've forged a dedicated following through power anthems like Shinners 13 and 33rd Blakk Glass.
Moda Center, Portland's crown jewel, is the chosen battlefield for this night of musical rebellion. This state-of-the-art facility guarantees an immersive experience, allowing fans to dive deep into the resonating energy and lyrical depth of these radical artists.
The meteoric rise of Suicideboys, Ghostemane, and City Morgue is a testament to their profound impact on the music industry. Defying norms, they've carved a niche that celebrates their distinct sounds, breathing fresh life into the hip-hop genre. Their unwavering dedication to their craft has earned them critical praise and a fervent global fanbase.
Gear up for a rare spectacle featuring the seismic force of Suicideboys, Ghostemane, and City Morgue live on stage. Lockdown your tickets and get ready for a night bursting with innovative music and electrifying performances. Join us at the Moda Center on the evening of Wednesday, October 18th, 2023, for a sonic journey destined to stir your soul and spark your senses.