Moda Center | Portland, Oregon
The Good Days are here to come as the decorated R&B songstress SZA will have her first-ever arena tour this 2023. The Grammy award-winning singer-songwriter will make her fans scream in excitement this March 18 as she performs her chart-topping hits and songs from her critically-acclaimed latest album, "SOS." Joined by the "Evergreen" hitmaker Omar Apollo, SZA will bring the Moda Center down in an evening of exhilarating yet heartfelt songs and performances. Get your tickets and sing along to her latest hits, including "Good Days," "I Hate U," and "Shirt" Hurry! Score your tickets early before they run out.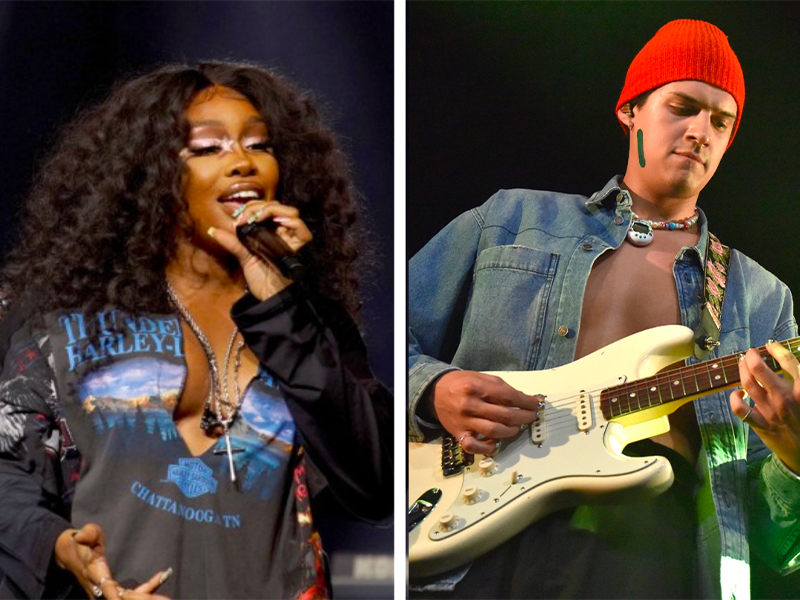 SZA is an American singer, songwriter, and record producer who has been making waves in the music industry since her debut in 2012. She is best known for her unique blend of R&B, soul, and hip-hop, which has earned her critical acclaim and a dedicated fan base. SZA's music is often described as being deeply personal and introspective, with her lyrics exploring themes of love, heartbreak, and self-discovery. Her debut album, "Ctrl," was released in 2017 and was met with widespread critical acclaim. The album was also a commercial success, debuting at number three on the Billboard 200 and eventually being certified platinum. Her most recent album, "SOS," was met with similar critical and commercial success, debuting at number one on the Billboard 200 and breaking records in history as the first R&B album for the biggest streaming week ever. SZA's music has been praised for her unique sound and her ability to create a deeply personal and introspective atmosphere. Her lyrics often explore themes of love, heartbreak, and self-discovery, and her music has been described as being both vulnerable and empowering. She is an artist to watch, and her influence will continue to be felt in the music industry for years to come.
On the other hand, Omar Apollo is the breakout artist of the song "Evergreen," which blew up on Tiktok for its heartfelt melody. His music is a refreshing take on classic sounds with a modern twist. He has been praised for his smooth vocals and catchy melodies, as well as his ability to write meaningful lyrics that touch on topics such as love, heartbreak, and identity. Omar Apollo's career began in 2017 when he released his single " "Ugotme," which quickly gained traction on Spotify. Since then, he has released several singles and EPs, including his mixtape, Apolonio, in 2020. In 2022, his debut album "Ivory" came out. It was a huge success resulting in his Grammy nomination for Best New Artist. He is quickly becoming one of the most exciting new artists in the music industry, and it will be exciting to see what he does next.
The Moda Center in Portland, Oregon, will be filled with big beats on Saturday, March 18, 2023. If you are into "senti" songs, get tickets now before they sell out!