Moda Center | Portland, Oregon
Who's hyped for The Black Keys?? After a long break from the road, the hard rock duo is hitting the Moda Center on Friday 22nd November 2019 in support of their brand-new upcoming album!! Don't miss it – grab your tickets today!!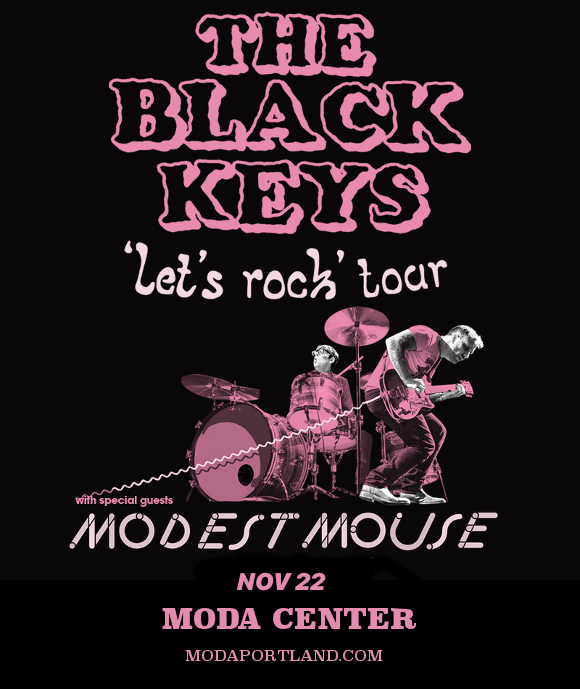 Formed of Dan Auerbach and Patrick Carney, The Black Keys released "The Big Come Up" in 2002, earning themselves a major label deal. Over the years that followed, they earned a firm following on the garage rock circuit, and in 2010, broke into the mainstream with their album "Brothers". Their last album was released in 2014, followed by a hiatus while the pair worked on other projects, so the band's return is one gladly welcomed by fans.
"It's this magic that happens with Pat and I," said drummer Dan Auerbach happily in an interview, when asked about the writing and recording of the new album. "It was the same thing that happened when we were 16 and started playing, and magically, it just sounds like music. It was really awesome, having the break and then coming back and just playing with Pat again. It felt great."
Are you ready to experience all the new songs live?? Then don't miss out – grab your tickets today!