Moda Center | Portland, Oregon
Eagles devoted fans might not Take it Easy this February 19 as they will indeed feel euphoric seeing the iconic band rock the Moda Center. That's right! The Rock and Roll Hall of Fame inductee will bring the excitement of their highly-anticipated "Hotel California Tour" to the famous Portland, Oregon venue. If you are one of the millions of fans of The Eagles, you should grab your tickets as early as today and witness the iconic rockers perform the entirety of the Hotel California album and some iconic hits that defined their greatness. Sing along to hits such as "One of these Nights," "Best of My Love," "Lyin' Eyes," "Peaceful Easy Feeling," and many others. Don't miss this opportunity to catch the band performing live! Get your tickets now before they run out.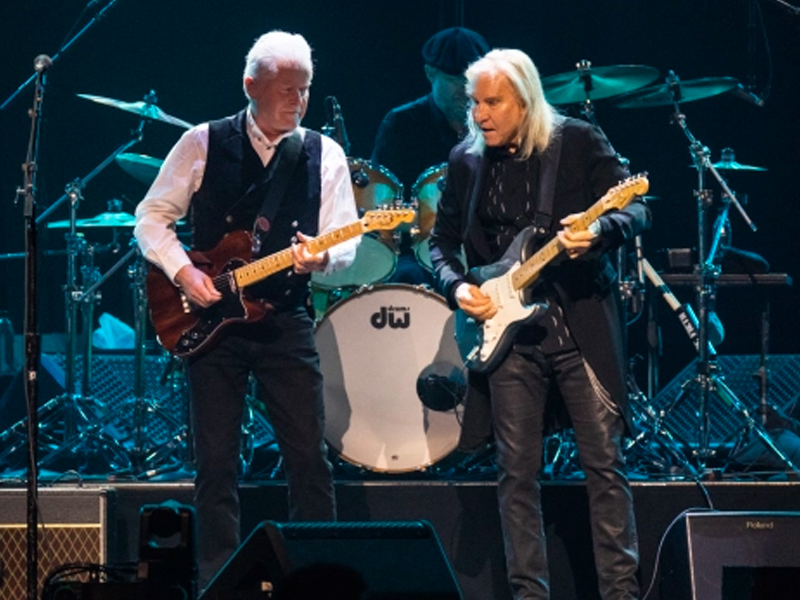 Without The Eagles, the 70s rock band culture would never have taken off to the extent it has today. The group, well known for their iconic song "Hotel California," rode the crests and troughs of the changing rock music landscape of the 1960s and 1970s. Their formula has worked, and they are basking in the warm glow of being one of the best rock bands ever played in the history of music.
The band's original members were Don Henley (drums, vocals), Bernie Leadon (guitars), and Randy Meisner (bass guitar, vocals). They were formed as a backing band of former singer Linda Ronsdandt in 1971. In 1972, they went their separate ways and released an album titled "Eagles." Both "Take It Easy" and "Witchy Woman" were immediate top 20 hits off the album. After the release of their greatest hits album from 1971-1975 in 1976, they broke into the mainstream. The next year, the album "Hotel California" was released with the help of this. Of all their songs, "Hotel California" is the most iconic. Its mysterious lyrics have intrigued listeners for decades.
Adding to their multiple platinum and gold certifications are the band's numerous awards from reputable award-giving bodies, including six Grammy awards and five American music awards. On top of these, the Eagles' induction into the Rock & Roll Hall of Fame in 1998 is widely regarded as their greatest accomplishment.
The iconic rock band continues to rock the world with its timeless music. As part of their Hotel California 2023 Tour, the band will be rocking the Moda Center this February 19, 2023. See them live by reserving tickets now!