Moda Center | Portland, Oregon
Now is the chance to tick this off your band bucket list. Grammy Award-winning progressive rock band Tool has just dropped official word that their on-going tour in support of the album "Fear Inoculum", is extended to cover more ground. And one of the venues added to the tour map where Tool is set to hit the live concert stage will be at the Moda Center on Wednesday 11th March 2020. Call it a victory lap of sorts as ecently revealed as their latest album was certified as the highest-selling rock album of 2019. Now to spare you the hustle of running scared to the ticket booth, the "tool" you need is right at your fingertips. Just click on the 'get tickets' link on this site. Now buy your tickets — right here, right now!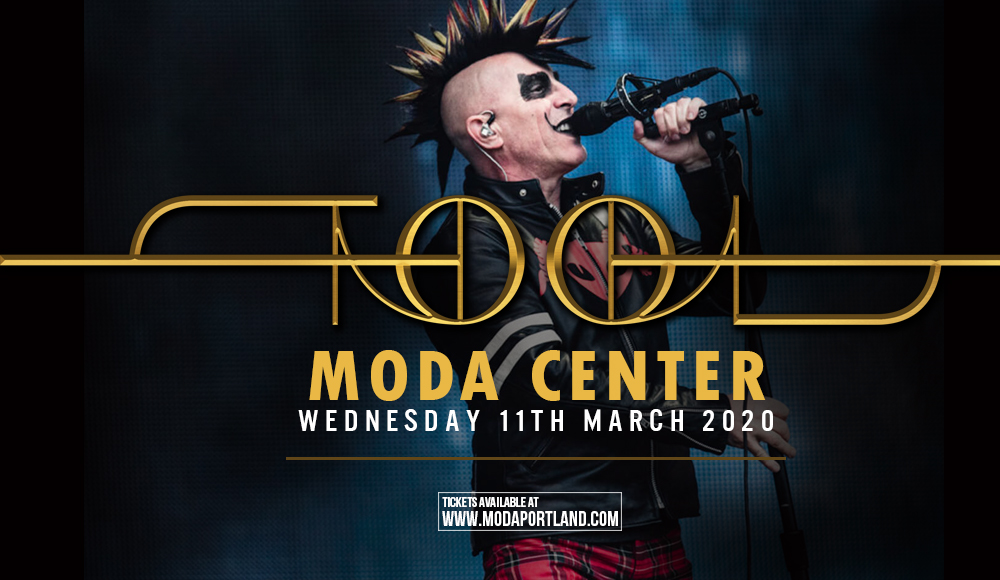 Tool was formed way back in 1990, yet their groundbreaking impact is still very much relevant and felt in this day and age. Since the release of their first studio album, "Undertow" in 1993, Tool has been a dominant force in the heavy metal movement. Theirs is a style-transcending act where they ingeniously marry layers upon layers of complex music structures, uniquely absurd album art, on a bedrock of progressive rock, psychedelic rock, and art rock.
Tool has released five studio albums, one EP and one box set to their name, and has sold over 13 million albums in the US alone. Their obscurity and sometimes ambivalence to the music scene is not a deterrent to the quality and the astuteness of their music material. If fans love them, critics rave about them, and music awards honor them. Tool has three Grammy Awards, two for Best Metal Performance in 1997 and 2001 and one for Best Recording Package.
Now get your ultimate hard and heavy metal fix with Tool's concert tour. Book your tickets now!