Moda Center at the Rose Quarter | Portland, Oregon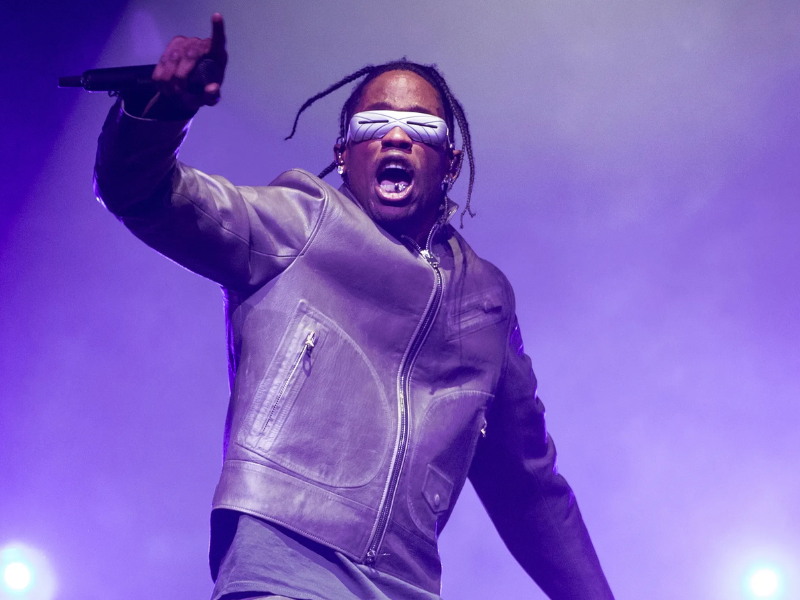 Can you feel the embers in the air? Rising rap legend Travis Scott is finally back, stopping by the Moda Center on November 12 as part of his Utopia Presents Circus Maximus tour! This coming September, the "SICKO MODE" star is traveling the United States, with at least 24 stadium concerts planned to celebrate his 4th album, Utopia. Featuring music's HOTTEST artists, including Kanye West and The Weeknd, this star-studded album spits absolute fire through songs such as "Hyaena," "God's Country," and "Skitzo." Scott is a worldwide rap sensation known for his atmospheric harmonies and breathy vocals. Ever since his debut, he has been breaking Billboard records left and right to establish himself as the best damn rapper of his generation. And he shows no signs of stopping. Don't miss Travis Scott setting the stage ablaze at the Moda Center, Portland, on Sunday, November 12, 2023. Get your tickets now for Utopia Presents Circus Maximus LIVE!
Presented by Live Nation, Travis Scott makes his long-awaited comeback with Utopia Presents Circus Maximus LIVE on November 12 at the Moda Center! This event marks the rapper's first major outing, two years after his last Astroworld performance.
Travis Scott returns to the road to promote Utopia, his 4th studio album, and Circus Maximus, his directorial debut. Beginning in September this fall, the tour is set to visit 24 stadiums across North America, including a stop at Portland's Moda Center indoor sports arena. Here, audiences can enjoy excellent acoustics and an extravagant stage fit for a once-in-a-lifetime concert experience!
The Grammy-nominated artist is perhaps the farthest-reaching name in today's rap world, best known for his 2018 viral hit "SICKO MODE." With electronically layered voice work and dark ambient soundscapes, Travis Scott habitually broke through the roof of yearly Billboard charts with each album release, including this latest one.
Utopia dropped last July 28 to widespread acclaim, becoming the year's highest-selling album so far and rocketing to the peak of the Billboard 200. The album was made in collaboration with the music industry's BIGGEST icons, including Drake, Kanye West, Playboi Carti, Kid Cudi, and The Weeknd. Featuring 19 tracks, Utopia boasts 70 minutes of Scott's trademark tunes that will undoubtedly spread through the airwaves like wildfire.
Hyaena
Thank God
Modern Jam
My Eyes
God's Country
Sirens
Meltdown
FE!N
Delresto (Echoes)
I Know ?
Topia Twins
Circus Maximus
Parasail
Skitzo
Lost Forever
Looove
K-pop
Telekinesis
Til Further Notice
"The sonics alone make Utopia worth a listen. "Modern Jam" feels like an ode to Eighties hip-hop that's subtle enough to not feel gimmicky," writes Andre Gee from Rolling Stone magazine.
"The haunting vocal harmonizing on 'God's Country' evokes a horror movie about possessed children who lurk on the outskirts of sundown towns. 'Fein' is the kind of beat that's good enough for Playboi Carti to repeat himself 182 times over. 'Lost Forever' is a whirling mesh of synth blips and tom drums that switches into a cavernous abyss ripe for Westside Gunn to go off on top of."
Get your SICKO MODE on and welcome Travis Scott back on Sunday, November 12, 2023, at the Moda Center, Portland, for his Utopia Presents Circus Maximus tour! Ticket sales are up - buy yours today!