Moda Center | Portland, Oregon
Calling all fans of trap and hip-hop!! The brilliant Travis Scott is back with his third album "Astroworld," and he's taking it on a HUGE tour across North America! He's hitting Portland on Saturday 22nd December 2018 with a show at the Moda Center – fans can't afford to miss this!! Get those tickets quick before someone else does and get ready to experience all the new songs LIVE!!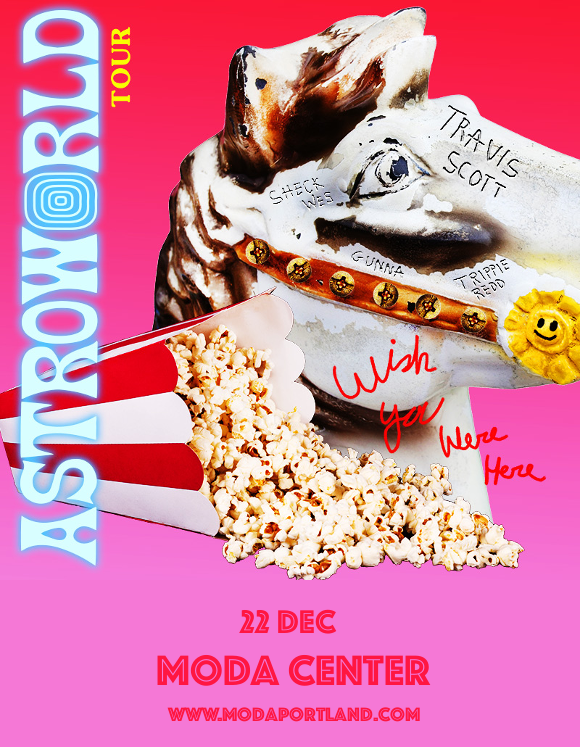 "Astroworld," is Travis Scott's third album. The record is named after a theme park in Travis Scott's home city of Houston, which was shut down in 2005, and Scott has implied that, apart from just having significance for the album, the event was part of the reason he started making music in the first place. "They tore down AstroWorld to build more apartment space," the said in an interview. "That's what it's going to sound like, like taking an amusement park away from kids. We want it back. We want the building back. That's why I'm doing it. It took the fun out of the city."
You can expect to have all the fun at this concert, though, that's for sure. What are you waiting for?? Hurry and grab your tickets to see Travis Scott NOW!!