Moda Center | Portland, Oregon
Get ready for the best in alternative rock and rap – that's right, it's the phenomenal Twenty One Pilots are back with their massive Bandito world tour, in support of their exciting new album due out October this year!! They're coming to the the Moda Center on Thursday 15th November 2018 – tickets available NOW!! Don't miss it – get yours today!!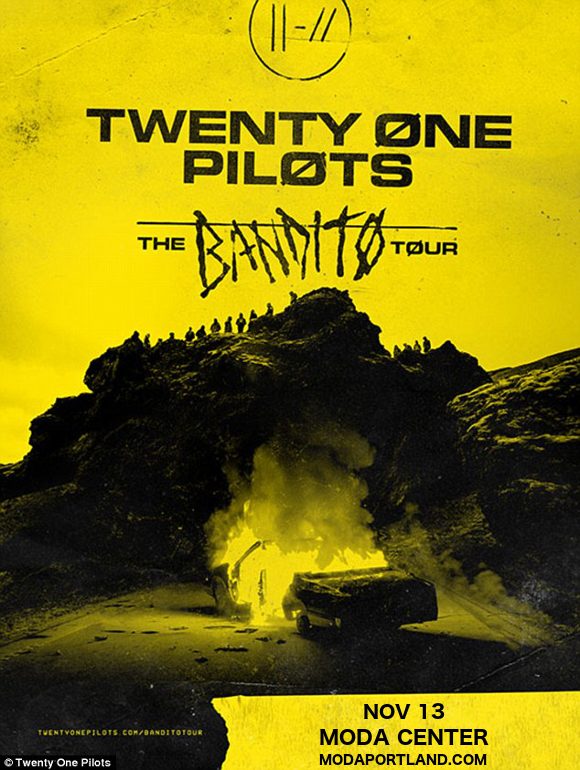 With their fourth album Blurryface, Twenty One Pilots blasted from a strong alternative following to massive worldwide prominence. After keeping a coy silence for longer than fans could bear, Twenty One Pilots have finally opened up about the name and concept of their latest release. "The album is called Trench and it furthers the story a little, a continuation of Blurryface…. there's a full narrative. Musically, I'm really excited about it. I think it continues to be diverse and Tyler will call me and send me over a song or an idea and every one will be better than the last one." The new album is scheduled for release on October 5th.
It's going to be an incredible show – whatever you do, don't miss your chance to get tickets!! Don't delay – grab yours now!!