Moda Center | Portland, Oregon
Things are chilling out, Twenty One Pilots, The Icy Tour comes to the Moda Center in Portland, OR, on Thursday, September 22nd, 2022. This is the last stop on the Icy Tour, so grab these tickets now, this is your last chance to catch Twenty One Pilots and their new album, Scaled and Icy, live the way it is supposed to be.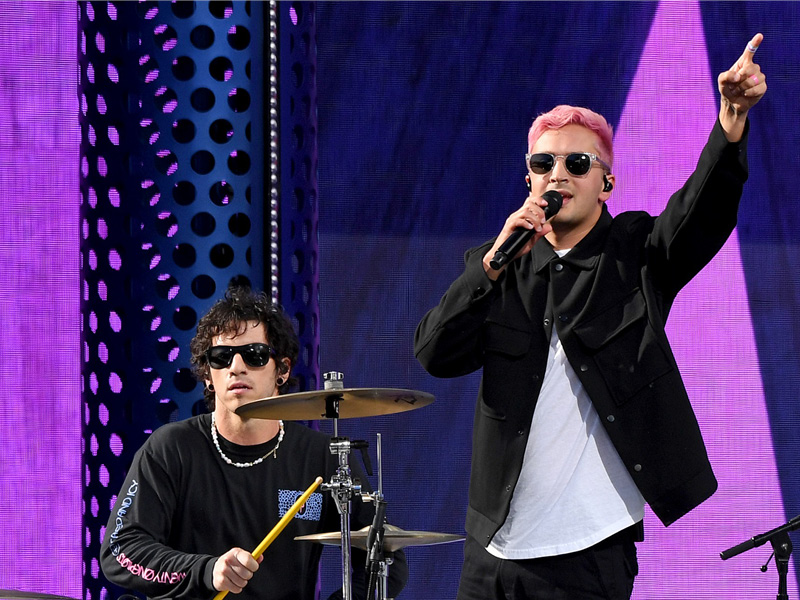 "Despite the swaggering optimism and huge pop bangers, 'Scaled and Icy' is still very much in the Twenty One Pilots universe. Sure, there is some inevitable fan service – the title, after all, is an anagram of 'Clancy is dead' – but this album sees one of the most fearless bands of their generation continue to take risks." – NME
Scaled and Icy, the album became Twenty One Pilots third consecutive release to debut in the Top 5 of the Billboard 200 when it arrived in May, the album also topped the Billboard Top Rock and Alternative Albums charts with the biggest opening week for a rock album in 2021. To celebrate the half birthday of the album, the duo released an additional nine new live tracks at the end of Scaled and Icy. Choker now comes accompanied by performances of Stressed Out, Migraine, Morph and Holding On To You; Redecorate is sandwiched nicely in between Lane Boy and Chlorine; and Saturday sits alongside Level Of Concern, Ride and Car Radio.
The Grammy Award-winning music duo from Columbus, OH are lead vocalist Tyler Joseph along with drummer Josh Dun, they are best known for their singles "Stressed Out", which they won the Grammy Award for Best Musical Performance, "Ride", and "Heathens". To date the band have six albums out, Twenty One Pilots, from 2009, Regional at Best, from 2011, Vessel, from 2013, Blurryface, from 2015, Trench from 2018, and their latest album, Scaled and Icy, came out in May 2021.