Moda Center | Portland, Oregon
Tyler The Creator comes to Moda Center, Monday 4th April 2022 on his 'call me if you get lost' tour. The Socials are raving as this multitalented rapper, and hip-hop sensation's charisma on stage is unlike any other. With the albums Cherry Bomb, Flower Boy, Igor, and Call Me If You Get Lost, his producing style has moved from gritty and dark in early releases to a jazzy and soulful approach. Tyler has a cult-like following hence why the tickets to this event will be sold out soon. The stage is set, the Moda is prepared to host Tyler's ever-energetic audience. What better way to end a Monday than Tyler's concert? Get your Tickets this minute cause the next minute might be too late.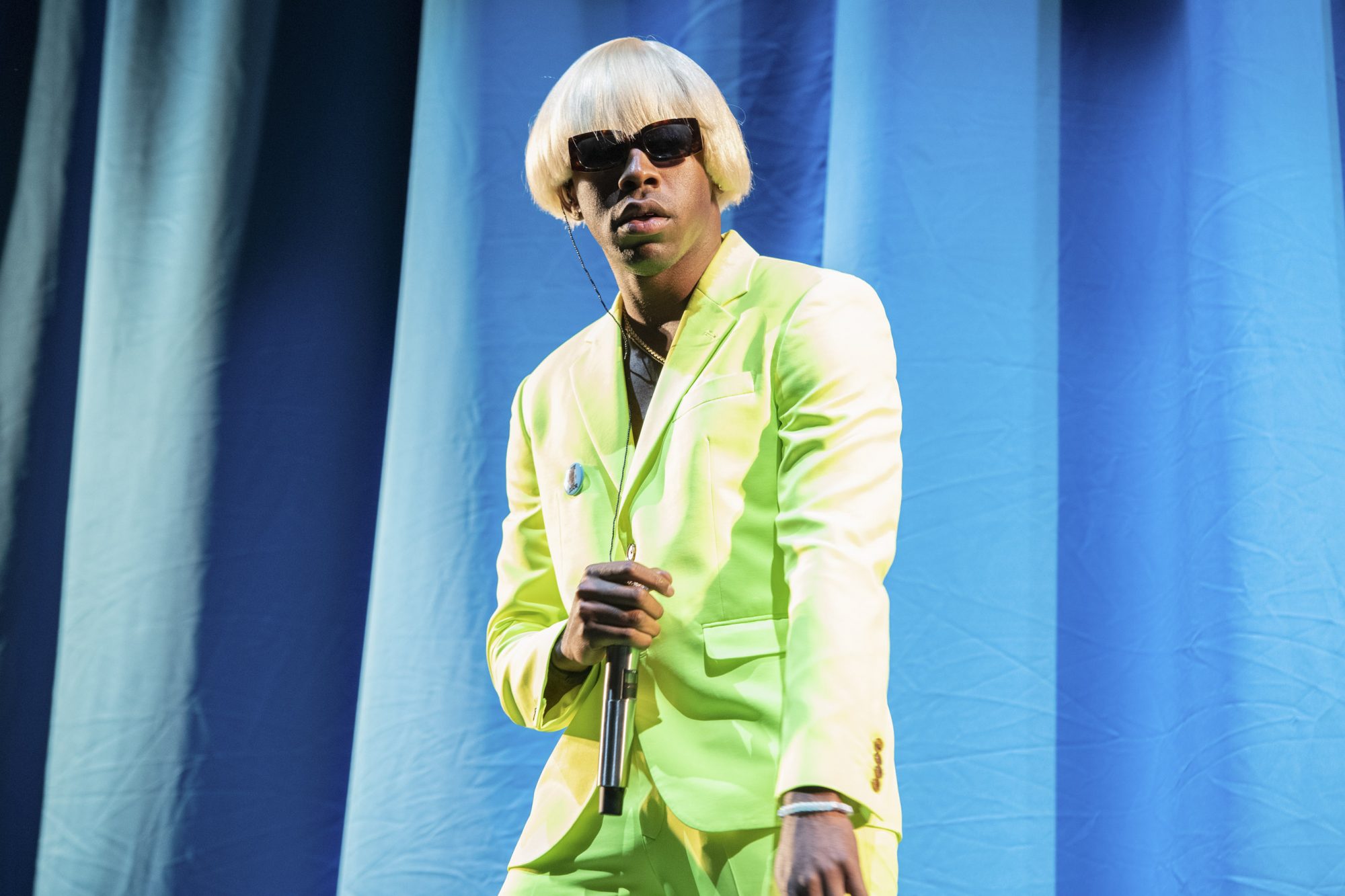 Tyler released his first solo mixtape, Bastard, in 2009, after making a significant contribution to Odd Future's early output. He inked a cooperative deal with RED Distribution and Sony Music Entertainment for himself and his label Odd Future Records after releasing his debut studio album Goblin via XL Recordings in April 2011. He published the albums Wolf (2013) and Cherry Bomb (2015), the latter of which was a departure from his prior work in that it explored melodic and jazz-fused sounds. Tyler's subsequent albums, Flower Boy (2017), Igor (2019), and Call Me If You Get Lost (2021), all received positive reviews, with the latter two debuting at the top of the Billboard 200.
Tyler has won a Grammy Award, a BRIT Award, and an MTV Video Music Award. He developed the group's apparel, other products, and cover art for all of Odd Future's albums. Tyler founded the sportswear line Golf Wang in 2011. He started hosting Camp Flog Gnaw Carnival, an annual music festival, in 2012. From 2015 to 2018, he launched his streaming service app Golf Media, which featured Tyler's scripted programmes and a broadcast of the annual Camp Flog Gnaw Carnival. This multitalented personality will be binging his Juice and sauce while on tour to the Moda center on Monday 4th April 2022
Tickets are on sale. Get yours as soon as you can to save yourself a good spot!